Jeune & Jolie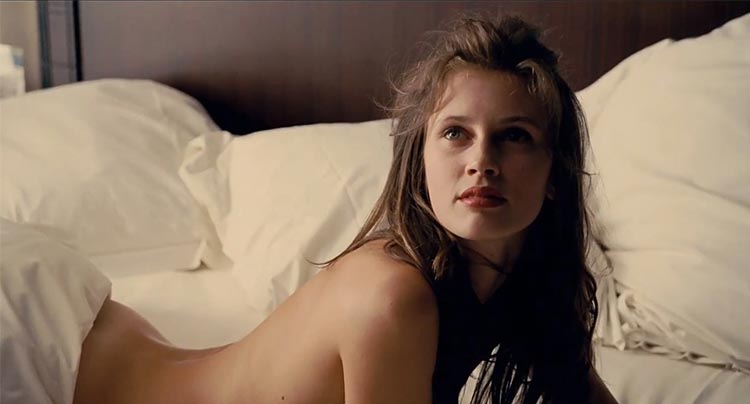 Unsurprisingly seductive, yet unexpectedly understated.
Following the well-received In The House, François Ozon returns with yet another voyeuristic character study with Jeune & Jolie (French translation: Young and Beautiful). Over the course of four weather seasons, the film follows a sexually driven adolescent striving to discover herself while pushing boundaries that society sets in front of her. This is a brave role for Marine Vacth to take as her first lead because of how much time the camera spends examining her body in various states of dress, though her gorgeous form and breakout performance do not go unnoticed. Given the subject matter, Jeune & Jolie is unsurprisingly seductive, yet unexpectedly understated.
During a summer vacation in the South of France with her family, an attractive teenager Isabelle (Marine Vacth) loses her virginity to a German boy she recently met. Even though the backdrop for her first time is probably more romantic than yours, a warm summer night on a secluded beach, she finds the whole experience less exhilarating than she was expecting. Isabelle forms no emotional attachment to him in the least bit, perhaps offering some important foresight for what happens next.
A few months later it is Autumn and Isabelle is seen in professional attire walking through the city of Paris, presumably on her way to a business meeting. And technically she is, just not the kind of business meeting that immediately come to mind. Without justification, Isabelle works as a high-class prostitute, receiving new clients from her online profile on an escort website. Because she refrains from displaying any emotion and keeps most of her thoughts to herself, it is hard to understand why she choose to be a prostitute; it does not appear to be for money, pleasure, or being forced into it. Instead of attempting to validate her actions, the film wisely chooses to focus more on the repercussions of what transpired. The explanation offered is a logical one— what you do at age 17 rarely ever makes sense.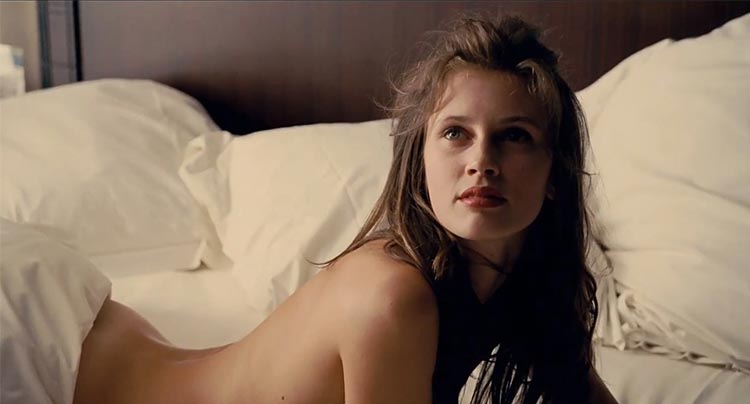 That concept is reinforced when Isabelle and her classmates discuss Arthur Rimbaud's poem "Romance" for a class. As the class discusses the meaning behind the poem that starts off with, "You're never serious at 17," they consequently describe the theme of Jeune & Jolie. Although this scene does not really fit in with the rest of the film as students are shown speaking directly to the camera, the film does make sure its message gets across to the viewer.
There is a well-positioned scene near the end that wonderfully illustrates Isabelle progression of self-discovery. At a party where she is finally surrounded by people her own age, she witnesses the immaturity of her peers doing drugs, drinking irresponsibly, and engaging in sexual acts. The pulsating beats of Crystal Castles' "Baptism" is a perfect song as she walks through the strobe-lit crowd with a sense of confidence. For the first time she trusts herself as she displays self-restraint from the temptations of her surroundings.
For a film that does not shy away from exposing an impossibly beautiful woman having explicit sex numerous of times, it is almost hard to believe that the film's greatest strength is its subtly. For example, the subtle reaction of the stepfather seeing Isabelle naked and the provoked implication between them when she casually states how he reminds her of one of the clients she slept with. The majority of Jeune & Jolie is detached and voyeuristic, observing its characters from a safe distance without getting know what exactly the characters are thinking. First and foremost, Jeune & Jolie is all about being 17 again; rebelling against your parents, exploring one's sexuality, and acting without consequences.
Jeune & Jolie trailer
Jeune & Jolie Movie review