Foxcatcher (Cannes Review)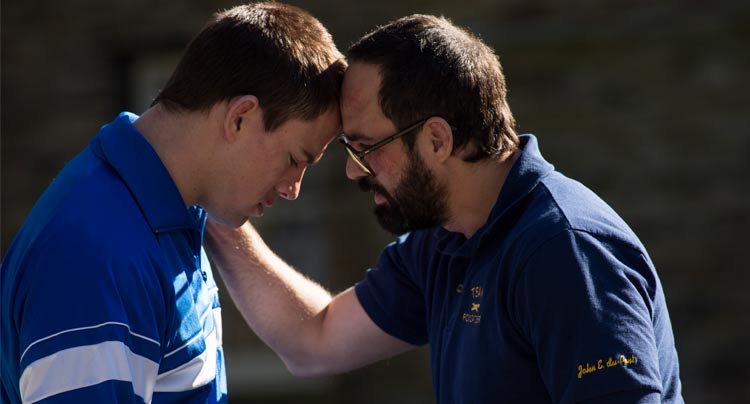 Feels fumbled and graceless like handing a blade to a wrestler and telling him to fence.
Bennett Miller's follow up to Moneyball, the Brad Pitt-starring baseball-but-not-really-about-baseball movie, is Foxcatcher, the Channing Tatum-starring wrestling-but-not-really-about-wrestling movie. It's undoubtedly one of the marquee films competing for the Palme D'Or; featuring an intriguing cast with Tatum in the lead, Mark Ruffalo in supporting, and Steve Carell overshadowing in his first villainous role, directed by one of America's brightest emerging talents, and with an Oscar buzz that began before cameras rolled. Monday was officially Foxcatcher Day in the French Riviera. We here at Way Too Indie felt the itch with this one too, featuring it in our Top 10 most anticipated Cannes list. After missing the first screening at the ridiculous 8 a.m. time-slot, and reading the (mostly) rave first impressions, I knew there was no way Monday was ending without me catching this one. But, in large part, I am left with regret for not opting for one of my other picks.
The story follows Olympic gold medalist Mark Shultz (Tatum), a very determined young man whose solitary lifestyle revolves around training, eating microwaveable food, talking about wrestling, and… wrestling. It's beyond passion; it's his entire livelihood. Influenced, mentored and trained by his older brother Dave (Ruffalo) who is also an Olympic gold medalist, but whose life is much more balanced with a family and a sense for the business of the sport. One day, randomly, Mark gets a call from John Du Pont's people and is invited for a visit and a chat with John Du Pont (Carell) himself. Du Pont, a billionaire with a family dynasty to preserve and upkeep, is a big wrestling fan and expresses his desire to become Mark's coach and help him achieve his goal of becoming the best wrestler in the world and win gold at the next Olympics. He wants this for himself, for Mark, but most of all, for America. The characters and events in this film are based on a true story, and it's a juicy one, but Miller – with everything at his disposal – found a way to make a forgettable film with it.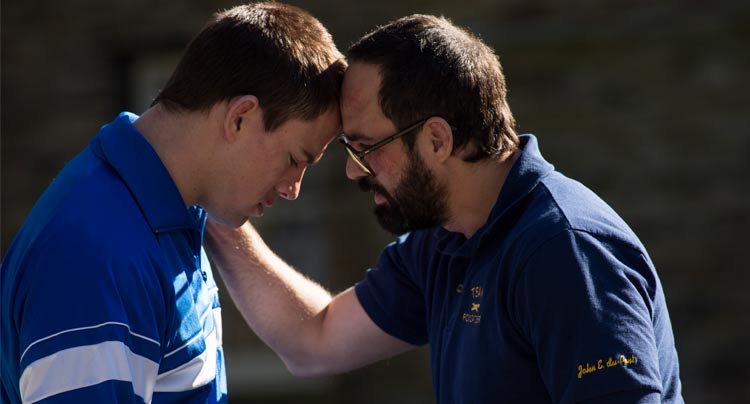 Let's get the acting out of the way, because if anything will give this movie the strong legs it needs for Oscar season it's that. Steve Carell will be hogging all the attention that's only justifiable for Ruffalo and Tatum. The latter is especially impressive, as he uses his bulky fitness to create a truly sympathetic character, brimming with insecurity yet physically intimidating with every swing and stretch. Ruffalo doesn't get much to do, but he's one of the easiest actors to watch thanks to his natural talent to demand attention by never showboating, so he's consistently great in the film. And Carell does bring the comedy here, the Eagle bit is for the highlight reel and his deliveries of "good" have rightly reminded people of Mr. Burns' "excellent". But, the make-up and the larger-than-life character do much to disguise what is ultimately a solid performance and not much else. The reason he will be a major Oscar contender is due to the novelty of having a comedian break bad, and not the actual performance itself; something many others with the same make-up could have pulled off.
The real troubles with Foxcatcher lie in the way the drama unfolds; every beat predicted (ah, he wants to step out of his brothers shadow; of course, he will start taking drugs now; oh right, he's got mommy issues so now we know why he is the way he is) and when it's not, like two crucial character shifts of attitude, it feels fumbled and graceless like handing a blade to a wrestler and telling him to fence. You don't win gold medals like that. The cinematography and the editing are something of unexpected accomplishments here, but still don't help this major fault in the storytelling.
With all the ingredients at his disposal Miller managed to make a film that's barely compelling, helped mostly by the performances of Tatum and Ruffalo, and the mere presence of a sickly repugnant creature played with decent amount of slime by Carell. The symbolism of America as wrestling (Miller is becoming a pro in utilizing athletics in very thematically engaging ways at least) and the commentary on the debilitating effects of wealth on human spirit are enough to make good conversation pieces. But the execution is so lacking and the overall experience made so bland, that the subject of conversation will quickly change.
Foxcatcher (Cannes Review) Movie review