Finding Hillywood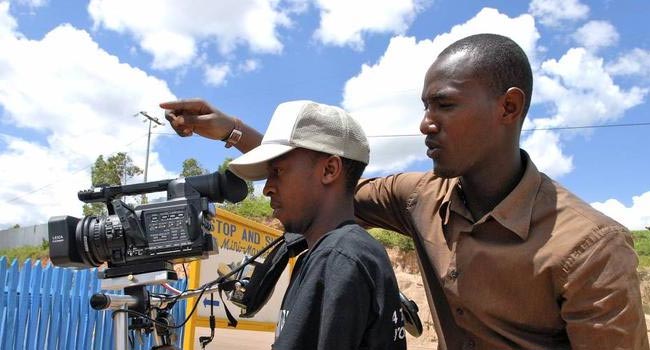 Finding Hillywood's biggest strength is how it emphasizes the ideology that cinema is a powerful work of art.
Do not be deceived by its gorgeous landscapes, Rwanda is still feeling the effect of the painfully horrific genocidal mass slaughter of its people. Finding Hillywood shows the attempts to heal and educate Rwandans through local filmmaking from passionate people around the community. Despite not having access to large facilities or even sometimes electricity, a few determined individuals conduct filmmaking workshops in an attempt to spark the interest and spread the knowledge of the craft onto others. The result of these efforts is a tidal wave of benefits to the young and less fortunate people of Rwanda.
In April of 1994, a genocide attack left nearly 20% (500,000 people) of Rwanda's population dead over the course of just 100 days. Filmmaker Ayuub Kasasa Mago lost his mother in that attack which caused him go into deep depression. He ended up in a mental hospital before eventually coming to grip on reality again when a loved one made him realize he what he still had to live for. The reason why he was so affected by this mothers passing is that he blamed himself for her death as he was the one to convince her to move from Uganda to Rwanda not long before the attacks.
The first time he stepped foot on a film set was as a location assistant on the successful film The Last King of Scotland (which earned Forest Whitaker an Oscar). Ayuub explains that he has been bitten by the filmmaking bug ever since his work on that film —leading him to firmly believe that only film has the power to bring awareness of what is going on in Rwanda to the masses. It is for those reasons that he is now a coordinator for a program called Hillywood.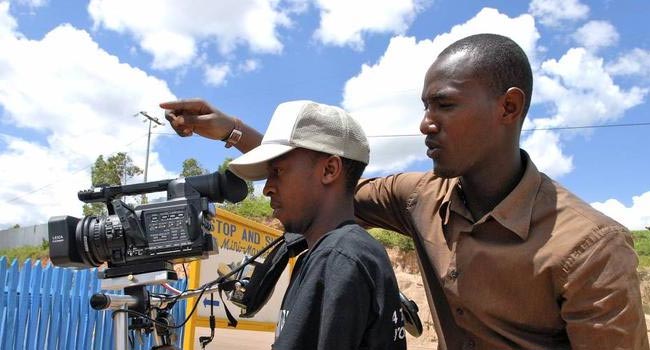 Hillywood is a week-long program to shows films in several towns where literally thousands of people come to watch local films on a large inflatable projection screen. What is so amazing about Hillywood is that it affords some of the younger kids an opportunity to watch film for the very first time in their lives. The power behind this program is unrivaled as it brings awareness of genocide, domestic violence, and the dangers of drug use to people who may not get it from anywhere else.
The post-production visuals throughout the documentary are well done, using a chalkboard theme as a background for displaying photos and footage from other films on. It may seem small and insignificant, but the use of some animation and faux chalk to outline people in photos adds a little bit flair to the picture that would otherwise be a bit mundane.
Unfortunately, Finding Hillywood loses some of its steam about halfway through when it starts to heavily rely on showing scenes from the films playing at the festival. Showing one or two clips from these films would have been sufficient, but instead the documentary continues to show more and more, to the point where it starts to put some noticeable drag into its own film.
There is no doubt that what Hillywood brings to the people in and around Rwanda is a powerful thing to witness. The films being played in the program brings more than just entertainment to its audience, it brings much needed education. Sadly, Finding Hillywood does not finish nearly as strong as it begins; getting bogged down by focusing its efforts on too many filmmakers instead of narrowing in on just a couple. Finding Hillywood's biggest strength is how it emphasizes the ideology that cinema is a powerful work of art.
Finding Hillywood Movie review