Cracks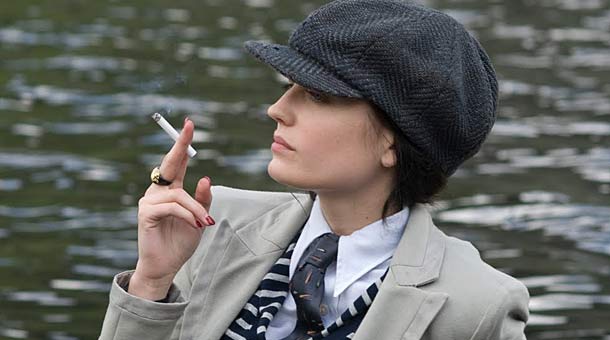 A feature debut from Jordan Scott (daughter of Ridley) who wrote and directed Cracks – a story that starts off innocent but eventually unravels to show a dark psychological side. Some say it's a girl version of Lord of the Flies, which I agree that there are a lot of similarities between the two, but the underlying theme in this is lust and desire.
Cracks is set in the year 1934 at St. Mathilda's School in Stanley Island, England. The all-girls boarding school is oppressive and strict which is probably why most of the students look up to the diving instructor Miss G (Eva Green), because she is the opposite. Miss G is a passionate and rule-breaking teacher that is adored by all the students for her lack of traditionalism, but none more than Di (Juno Temple).
Miss G is also a very confident woman and knows the girls look up to her for advice, which she is willing to give. She says that "the most important thing in life is desire" – "nothing is impossible, all you need is to desire it". You get the sense that Di has desire for Miss G.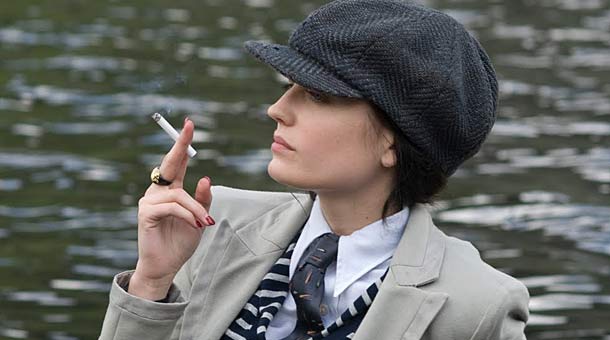 The girls receive news that a new girl from Spain will be joining their class. Fiamma (María Valverde), the newcomer, is not exactly welcomed with open arms. This is not surprising considering the typical school atmosphere filled with cliques. Since Di acts as the captain of the group, she sets her straight on the rules, even when Fiamma questions some of the strict ones.
Blatantly obvious is Di's dislike for Fiamma from the very start and it does not end there. Miss G has all the girls practice high diving into the lake. Di is deemed to have set the bar for the group until Fiamma dives that is. Even though it is winter in Spain and new to the group, her dive is the best out of all of them. Further impressing Miss G and subsequently creating more hostility from Di.
Even more than being impressed with Fiamma, Miss G seems to be very much intrigued by her. She is jealous that Fiamma has been all over the world, citing that traveling is one of her favorite things to do. Perhaps expanding upon her intrigue she goes through Fiamma's records only to find out that she has been in trouble because of her behavior and is of great concern. Needless to say, Miss G is a little taken-aback, not to mention us as the viewer.
Although Miss G seems startled about learning that about her student, she seems even more attracted to Fiamma, in more than one way. She approaches her and awkwardly and in a bizarre fashion states the two of them could be best friends but with a slight hint of implying something more. Miss G even goes out of her way to buy her special lunches from town just for her and not the other students, clearly favoring Fiamma. It is hard now not to start questioning if Miss G or Fiamma is the one that is slightly off.
The ending literally had me saying wow. I do not like giving away spoilers to films like this because it is what makes Cracks so enjoyable. Therefore, it is hard not to give away the specifics but the ending for me was amazing and haunting. Being as generic as I can, we are led to believe a letter at the end was written by one character but shows it was really a different one, my theory is perhaps they were both the same character. It probably is not the case but that's how I interpreted it and thought it was a genius last twist.
The cinematography is outstanding. In shots outside, especially the lake, are crisp and beautiful. Even at night, the lake is wonderfully lit and everything is visible. The film is shot with lower saturation, so the colors are muted a little more which gives it sort of a vintage feel that is spot on.
Hard to believe is the fact that Cracks is Jordan Scott's first feature as a director, as it is remarkably well shot. Cracks had sort of a classical or Shakespearean type of story with lust, jealously, sexuality, betrayal and tragedy. The story may be too lackluster for some but the way it slowly cracks, pun intended, from an ordinary and innocent one to a psychological and disturbing one was great.
Cracks Movie review