Cold Comes the Night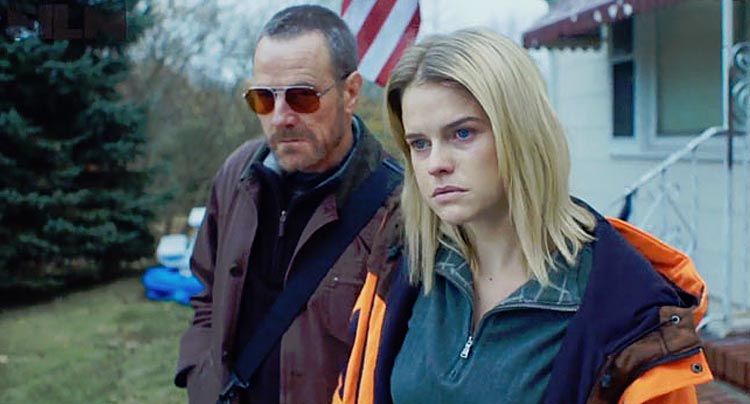 Remains mostly forgettable despite its efforts to be something a little more.
Cold Comes the Night is the sophomore effort from indie director Tze Chun, who teams up with Nick Simon and Osgood Perkins on a screenplay about a single mother who is forced into criminal activities for the well being of her child. A brisk 90-minute runtime keeps the film from feeling overlong, however, characters are still allowed to make too many bad decisions within its duration. Cold Comes the Night remains mostly forgettable despite its efforts to be something a little more substantial.
Set in an isolated town near the Catskill Mountains, a single mother named Chloe (Alice Eve) prepares breakfast for her adorable daughter Sophia (Ursula Parker) in what appears to be just an ordinary kitchen. But as soon as the camera catches a glimpse out the window, it reveals that the two are actually living in a low-rent motel that Chloe manages. Because drug dealers and prostitutes mainly use this motel, social service decides to step in by threatening to take away her child if the two do not relocate to a safer environment within two weeks. Chloe is determined to keep her child and is willing to do whatever it takes to do so.
Enter Bryan Cranston as a Russian mobster named Topo. As fate would have it, Topo spends a night at the sketchy motel during a money-mule operation. An unexpected incident occurs overnight that threatens the operation when the vehicle carrying the large sum of cash ends up in the hands of a crooked local cop (Logan Marshall-Green). In order to help retrieve his money, the man sporting red shades forces Chloe to track down the vehicle and promises to split the money with her.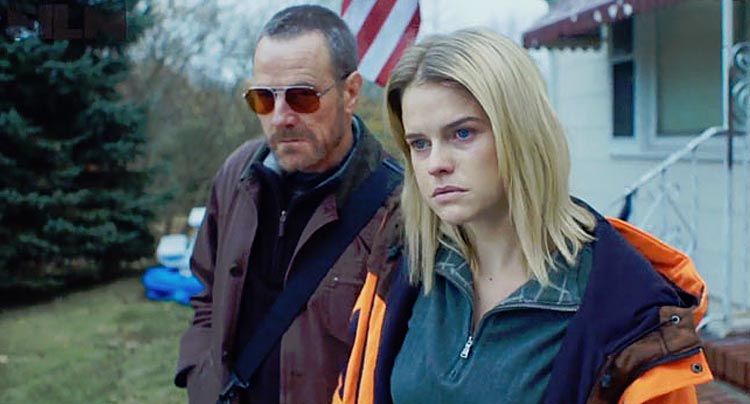 If this sounds like the setup for a standard crime thriller, that's because it is. And when the film stays within those parameters it tends to work. There is absolutely nothing wrong with attempting to spice up a genre, but in some cases while doing so it comes across as trying too hard. Unfortunately, this is occasionally the case with Cold Comes the Night. It seems as if the film tries to separate itself from other crime thrillers by having one of its leads be damn-near blind (Cranston), but it only results in a gimmicky plot device. A couple other questionable choices were made such as needlessly showing the end of the film at the beginning.
Appearing in one of his first roles since retiring from one of the greatest shows in television (Breaking Bad), Cranston returns to a character here that is not completely different from Walter White. Specifically, he is a cold-hearted killer on a mission to accumulate money and just so happens to do some good deeds along the way. The major differences between his characters are his fake Russian accent and his inability to see clearly, which only enough make one wonder if these embellishments were simply done to distinguish him from the notorious character that he is most known for.
Cold Comes the Night is a B-movie by its very definition—a lower budgeted film with little publicity or intention to reach the widest of audiences—and the film works best when it stays inside the confines of the genre, even if it becomes predictable and contrived while doing so. Cold Comes the Night succeeds in capturing the dark and eerie mood not through the tinted lenses of Cranston's character, but from the rundown motel milieu. Unfortunately, the film becomes it own worst enemy.
Cold Comes the Night trailer
Cold Comes the Night Movie review