Catfish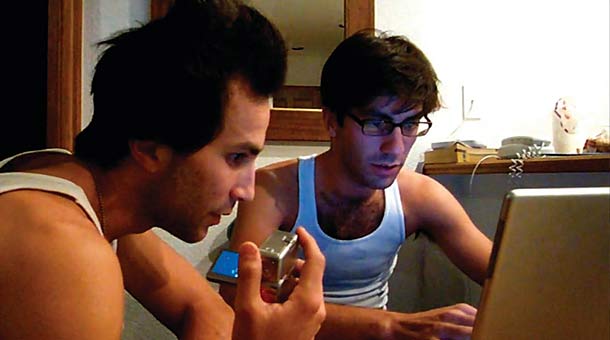 Reviewing documentaries in general is tough, not to mention a controversial one that is difficult to talk about without spoiling it. So this is my attempt. Catfish is a documentary about Nev, a New York dance photographer who meets someone on the social networking site, Facebook. Nev has two film makers ready to document his new relationship. Although, his first intentions were not to seek out a relationship, we must first back up a little.
One of Nev's dance photographs is published in a magazine where, an 8 year old girl named Abby from Michigan saw the photograph. She then makes a painting of it and sends it to Nev. They have a pen pal relationship for a while on Facebook and slowly beings to add other family members of Abby. Eventually, he has all of the family on Facebook and even refers to them as his Facebook family.
Nev begins to get close with Abby's other sister, Megan, not long after he sees her attractive photos on Facebook. The two begin to not only corresponding on the internet but on the phone as well. The attraction is mutual between them as they continue to flirt online, text and email.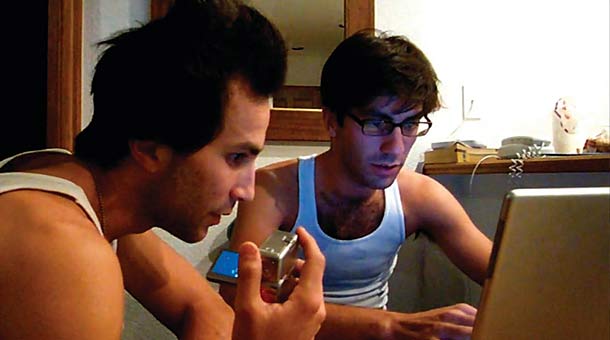 Everything is going well until Nev and the filmmakers start growing suspicious when they discover some of the songs Megan claims to have written are actually songs that have been created before. Perhaps seeing it as an opportunity to make an interesting film or just to satisfy their curiosity, they decide to venture to Michigan to confront the family. The rest of the story is better left untold and for you to see.
What makes Catfish so interesting and controversial is of how easy the events could actually take place to anyone in real life. They use very relevant tools to assist them through the film that everyone has access to; Facebook, Google Earth, Google Streets, Google Chat and YouTube. Which is brilliant as it not only makes it believable that anyone could do it but it does so on a significantly low budget.
The question that you will ultimately as yourself after watching the film is, is it real or not? The filmmakers of course claim that it is real while others say it is not. There seems to be plenty debate going on for both sides. Which I think only helps hype up the film and that could very well be what the creators of Catfish wanted to do all along. Personally, I do not believe it is but I think you should draw your own conclusions. But even if it is not, that should not deter you from watching it.
Catfish will have you on the edge of your seat, waiting impatiently to see what happens next. Unfortunately, you will probably be a little disappointed with the climax of the film. It has a lot of build-up and gives away the climax too soon with not enough punch. Still, you will leave it wanting to discuss your thoughts on it with others whether it is real or not. But as the tag line suggests, "Don't let anyone tell you what it is."
Catfish Movie review