Avatar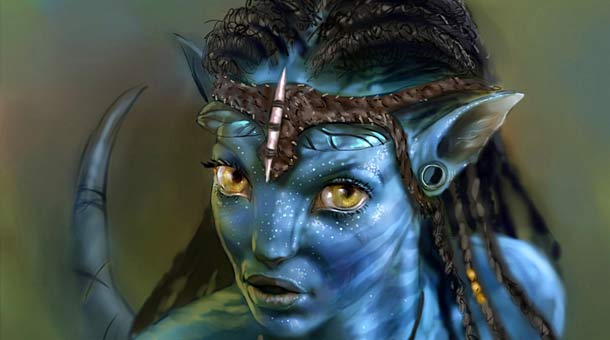 Unfortunately, I was rather unimpressed with the 3D effect in the theater. Being that this was my first 3D experience, I was imagining the 3D parts to be a little better. I think I would have enjoyed the film just as much without the 3D. After about 20 minutes, I nearly forgot about the 3D, except for a few scenes. So if anything don't let that be the only reason you watch this film, believe it or not, it has a story too.
Avatar is about a paraplegic war veteran, Jake, who is brought in to learn the culture of another planet, Pandora. Our military has greedy corporate intentions of mining for precious materials which happens to be loaded on Pandora. While trying to dig up information about the local customs of the Na'vi race, he begins to fall in love with one of them. This forces him to choose between carry out the mission or to take the side of the Na'vi and fight for their land.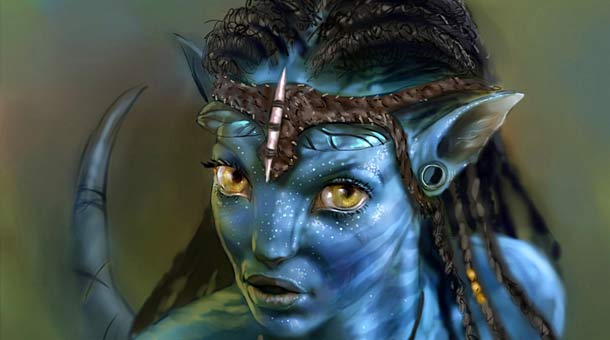 The concept behind Avatar was very interesting. I saw metaphors of racial issues, environmentalism, and even religion. Somewhat similar to District 9. Looking at the big picture, the film was well written and imaginative. Which is what a film that is the highest grossing film in history should consist of. It was also one of the most expensive movies ever made up to this date with an estimated budget of US $280 million.
It was by no means perfect though. First off, on more than a couple occasions, the film was fairly predictable and typical. There were some minor flaws too such as, how did the Na'vi get guns in the battle towards the end?
Some of the things I enjoyed best were the little details, such as: the interfaces of the computers they used, the way monitors were curved and transparent, how a tablet computer should really function, those jellyfish looking creatures and the way you had to "connect" to the animals. I thought the CGI was top notch and Oscar worthy. It's pretty incredible that 60% of the film is actually photo-realistic CGI.
Bottom line, I thought the film was worth watching, especially for the broad concepts, technologies and metaphors. The subtle details. It did a lot of things pretty well but it didn't get too far from the stereotypical Hollywood formula for a blockbuster film. Perhaps it didn't want or need to though.
Update: It did end up winning Best Cinematography, Best Visual Effects, and Best Art Direction at the Oscars.
Avatar Movie review