An Education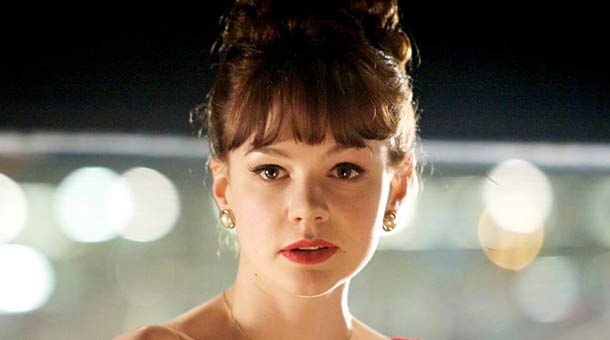 An Education is a simple and sophisticated foreign indie film directed by Lone Scherfig. It was nominated for 3 Oscars including Best Picture and won Best Foreign Film at the Independent Spirit Awards. Not sure if I myself would nominate it as Best Picture, while it was a good overall film, it was not spectacular.
It is a coming-of-age story about a young girl named Jenny (Carey Mulligan) whose father is very determined that she goes to Oxford. Right from the very beginning she meets an older man named David (Peter Sarsgaard) who is witty, suave and wealthy. Naturally her father is a bit skeptical of this name but like her, he is caught off guard of his charm.
They go on a few date with some of his friends and seemed to hit things off quickly as they share similar tastes in music and art. David is almost too good to be true, you just cannot help but assume that there must be a catch. He was a bit vague with his answer when Jenny asked what he did for a living, certainly not going into any details about it. Then one evening he shows up and is sharing drinks with her parents trying to persuade them to let he take her to Oxford for the weekend. David tells them he is an alumni from there, only he told her he never went to college.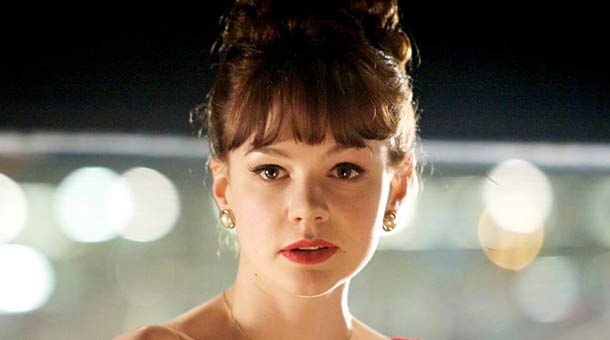 After the successfully convincing Jenny's parents to allow her to go to Oxford, it is brought to David's attention that Jenny is a virgin and intends to be so until she turns seventeen. David seems content with that. The next morning David and his friend/business partner are go into a house for business reasons. Jenny wants to join but is promptly denied thus further making what he does more suspicious.
Eventually David asks Jenny to marry him. She does not respond right away and has to think about it. She brings this up to her parents, asking them their thoughts on getting married instead of going to Oxford, presuming her father would say absolutely not. Instead, he is perfectly fine with it due to his fondness of David.
It is Jenny's current school teacher who tells her that getting married would ruin her life and that not going to college would be tragedy. Advising her without a degree you will not be able to get a job. Jenny's argument is that the education is hard and boring and once you get a job it will be hard and boring. She goes on to say that if she gets married she will live a wonderfully fun life by going to nice restaurants and listening to good music with the man of her dreams. A decision must be made.
First hour of An Education goes by so fast and it really does a good job of developing characters, something that I very much appreciate. Both Carey Mulligan and Peter Sarsgaard put on a showcase of great acting. If Carey Mulligan continues with performances as she did with this one, she will be a future star for sure. As the film progressed you slowly find out more and more about David and some of the mysteries that surround him. I felt that some of the initial charm of his was slowly fading and but you cannot discredit his good intentions completely.
What it excelled in character development it lacked in plot substance. I felt there could have been more done with it. The climax was faint and unsubstantial. An Education was not completely forgettable and I would recommend it as a watch once indie film.
An Education Movie review