Way Too Indiecast 9: Our Five Year Anniversay, 2014 Films Coming Out Now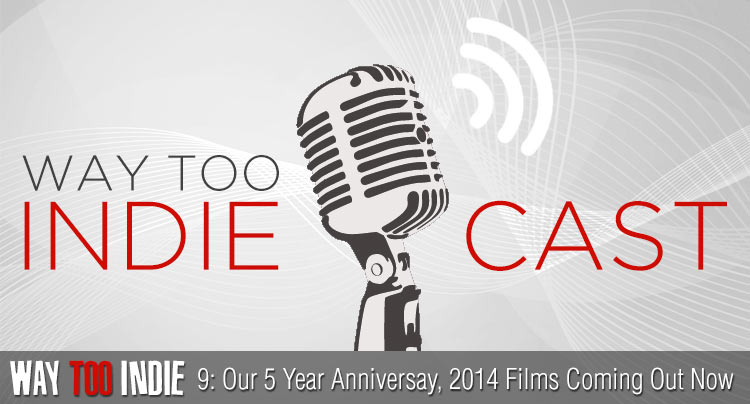 Podcast: Play in new window | Download
On this special edition Way Too Indiecast, we take a quick look back at the five-year history of Way Too Indie as part of our anniversary coverage this month. Our discussion leads us to our humble beginning when our name came to be and just one person was on staff. We continue our retrospective glance back by discussing some late-season 2014 films that are coming out now, including the wonderful Best Foreign Language nominee Wild Tales, an overlooked documentary The Overnighters, and J.C. Chandor's excellent A Most Violent Year. Plus, we catch Bernard off-guard when he can't remember a film he just reviewed for the site (hint: it was the unimpressive The Lazarus Effect).
Topics
Name 5 Game (2:10)
Way Too Indie 5th Anniversary (5:50)
2014 Films Coming Out Now (16:30)
WTI Articles Referenced in the Podcast
Subscribe to the Way Too Indiecast
and don't forget to leave us a rating and quick review!