Way Too Indiecast 14: Best and Worst Comic Book Movies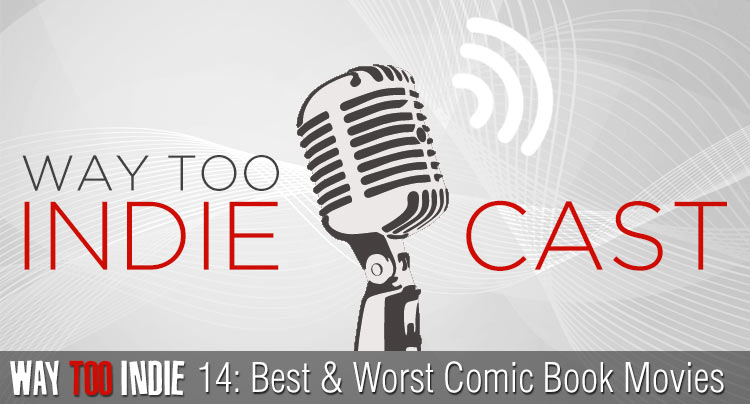 Podcast: Play in new window | Download
After skipping last week's episode to live out his boyhood dreams at WrestleMania, Bernard is back to host this week's episode of the Way Too Indiecast! (Did he smell what The Rock was cookin'?) Joining him on the show this week is Susan, CJ, and a very special guest: veteran movie critic and writer at Next Projection, Screen Invasion, and Very Aware, Mel Valentin!
This week's episode is comic book themed, with the crew discussing their favorite and least favorite comic book movies, as well as running down their lists of which comic books would make for great movies but haven't been adapted yet (Susan suggests a popular "deathly" manga, and Bernard's got a pick that could reach Terrance Malick levels of beauteousness). Add to all the graphic novel goodness our weekly Indie Picks and you've got one hell of a show! Join us, true believers!
Topics
Indie Picks of the Week (3:50)
Our Favorite Comic Book Movies (19:35)
Bad Comic Book Movies (30:44)
Comic Book Movies We Want to Be Made (42:08)
WTI Articles Referenced in the Podcast
Subscribe to the Way Too Indiecast
and don't forget to leave us a rating and quick review!