Way Too Indiecast 12: It Follows, TV and VOD Hotness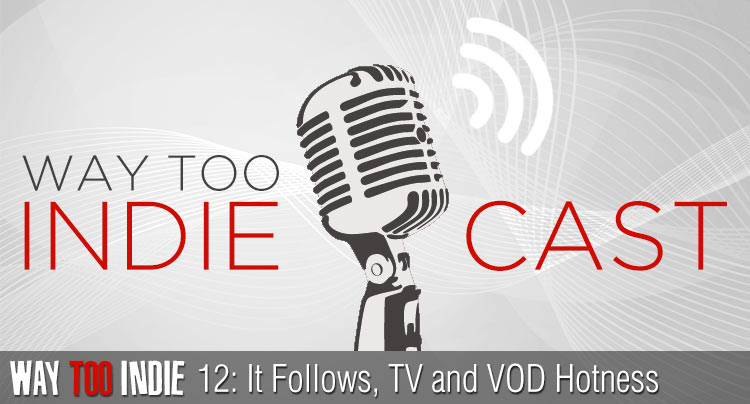 Podcast: Play in new window | Download
The Indiecast is back, and this time Bernard, CJ, and newcomer Susan (we've got a squeaker!) are talking what they've been watching on TV, the new, spine-chilling indie horror release It Follows, and the state of VOD. Plus, we're kicking off a new weekly segment in which we recommend some tasty new indies for you hungry film geeks to chomp on, and we choose CJ's new nickname. All this and more on the Way Too Indiecast!
Topics
Indie Picks of the Week (4:07)
Television We're Watching (9:32)
Black Mirror (25:15)
Unbreakable Kimmy Schmidt (30:00)
It Follows (37:42)
WTI Articles Referenced in the Podcast
Subscribe to the Way Too Indiecast
and don't forget to leave us a rating and quick review!