Post-Weekend News Roundup – May 26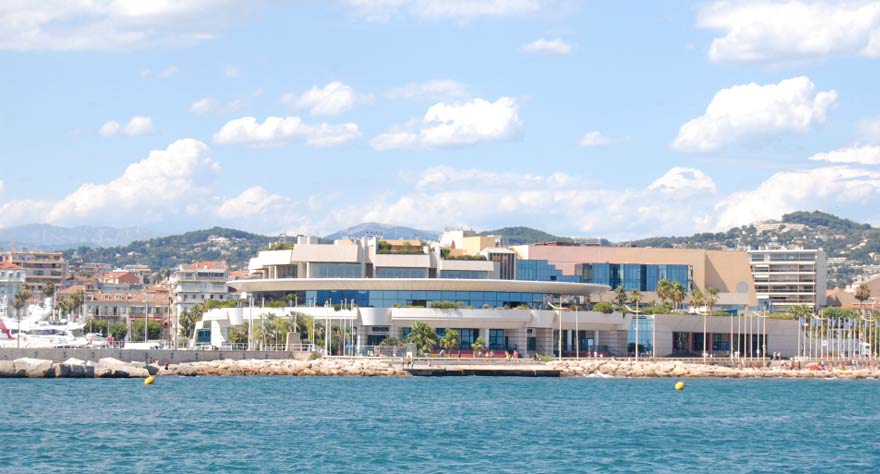 Memorial Day weekend is the unofficial start to summer, with cookouts and camping trips feeling like a celebratory coming of good weather and good times. It also used to be the opening weekend for some of the biggest films of the year – Return of the Jedi, three Indiana Jones films, sequels in the Pirates of the Caribbean, Fast & Furious, X-Men, The Hangover series, even the ill-fated Godzilla all made their debuts at the end of May. But as the Hollywood blockbuster season has pushed sooner each year, some of the weekend's cultural significance may be lost. With a rather slow 2015 Memorial Day box office, here's hoping that you opted to spend the time with friends and family, outdoors for a chance. And while you're re-remembering the difference between Veteran's Day and Memorial Day, check out the news you may have missed last week.
Cannes 2015 Ends with Surprise Award Winners, Lots of Sales
To the apparent surprise of many, Jacques Audiard's Dheepan walked away with the highest prize of Cannes, the Palme d'or, while the Grand Jury Prize went to Holocaust drama Son of Saul. Other winners included Yorgos Lanthimos's The Lobster, Hou Hsiao-hsien for Best Director, and a split on Best Actress between Rooney Mara and Emmanuelle Bercot. For the full list of winners and our own analysis on the Dheepan victory, check out our post from this weekend. On the market side of things, Alchemy purchased two of the most talked about films of the fest, 3-D Porno Love and The Lobster. Sony Pictures Classics, always active at Cannes, picked up Son of Saul and Dan Rather biopic starring Robert Redford Truth. Check out The Dissolve for a complete list of Cannes purchases.
Watch the Final Film Ever Shot on Fuji Filmstock
We've heard for the past few years that physical film was a dying product, with much of the industry choosing to shoot on easier-access and economical digital sources, and now the product of this concept has been realized. Over at Indiewire, you can watch the very last short film ever shot using Fuji film, which was discontinued in 2013. "Amends" is a story of two lovers whose relationship falters because of a digital technology. It is a poetic and ironic swansong for the near-obsolete medium.
Debut Date Set for The Wire Creator's Next HBO Series
First reported by Variety, upcoming HBO miniseries Show Me a Hero, created by David Simon and directed by Paul Haggis, will premiere on Sunday, August 16. The series stars Oscar Isaac as a young mayor of Yonkers, New York, who is pressured to build low-income housing units in predominantly white communities during the tumultuous 1960s. Given the talent behind the camera, Show Me a Hero is sure to be a complete (if even a bit didactic) look at the intersection between race and politics. The six-part series will also star Winona Ryder, Catherine Keener and Alfred Molina.
Alicia Vikander's Star on the Rise, In Talks for Bourne Sequel and Assassin's Creed
Another of Ex Machina's stars is also set for more high-profile projects, as Alicia Vikander is now in talks for roles in two blockbusters. Reported first by Deadline, Vikander may be trading in James Ponsoldt's The Circle for featured supporting roles in Paul Greengrass's return to the Bourne franchise and hotly anticipated video game adaptation Assassin's Creed, which already touts Michael Fassbender and Marion Cotillard. Not much is known about her potential role in the films, but they would potentially be a mainstream break for the young actress. Starring in a video game adaptation wouldn't normally be newsworthy, but the game's complicated world and historical period settings make it highly adaptable, with some wondering whether it'll be the first successful crossover to the big screen.
Indie Box Office Update
In an underwhelming holiday weekend at the box office, Disney's Tomorrowland led with a disappointing 33 million dollar opening, with decent sophomore returns for Pitch Perfect 2 (30.8 mil) and Mad Max: Fury Road (24.8 mil). The strongest per screen averages came from Blythe Danner vehicle I'll See You in My Dreams ($97,050 per its 3 screens) and French drama In the Name of My Daughter ($20,069 per its 4 screens), both in their second weeks of limited release. The highest per screen average opening went to Japanese animated drama When Marnie Was There, with a $13,000 average among its two screens. The strangest result of the weekend, however, goes to The Age of Adaline, which made a strong $15 mil. in the 5th week of its release – nearly half of its $40 mil. gross to date. This isn't always a surprising trend for smaller films, as they typically show up in more theaters across the country during their run, but considering that The Age of Adaline showed in nearly half of the theaters compared to its opening weekend, it's a very strange anomaly.
Trailer of the Week: Knock Knock
Following his career resurgence in John Wick, Keanu Reeves is turning to the home invasion genre, though with a twist. Knock Knock co-stars Lorenza Izzo and Ana de Armas as a pair of women who work their way into Reeves's house only to torment him in sexy and violent ways. This is also a bit of a comeback for director Eli Roth, whose last film The Green Inferno never got a theatrical release. Besides that, he hasn't directed a film since Hostel: Part II in 2007, focusing more as the producer of films like The Sacrament and The Last Exorcism in recent years. Knock Knock premiered at Sundance and will (hopefully) be released in theaters later this year. Check out the trailer for this thriller below!