Way Too Indie's TIFF 2011 Schedule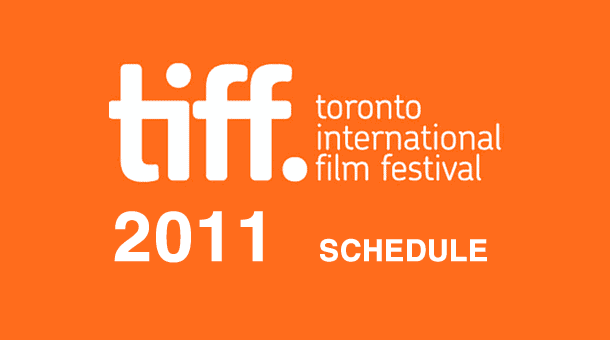 The 2011 Toronto International Film Festival is about to begin and I will representing Way Too Indie there. We previously posted the films we are most excited for but here is the list of films I will be seeing (some of which were on that list). Expect mini-reviews to follow as well as my general experience of the atmosphere in the city of Toronto.
Friday 9/9
Keyhole (World Premiere) (director Guy Maddin)
Synopsis: Idiosyncratic, cheeky and uncategorizable, the films of Guy Maddin are testaments to the singular vision of a great contemporary cinema artist, and Keyhole may be his boldest film yet. A surreal indoor odyssey of one man, Ulysses Pick (Jason Patric) struggling to reach his wife (Isabella Rosellini) in her bedroom upstairs, this hypnotic dreamlike journey bewilders and captivates.
There is no trailer for this film yet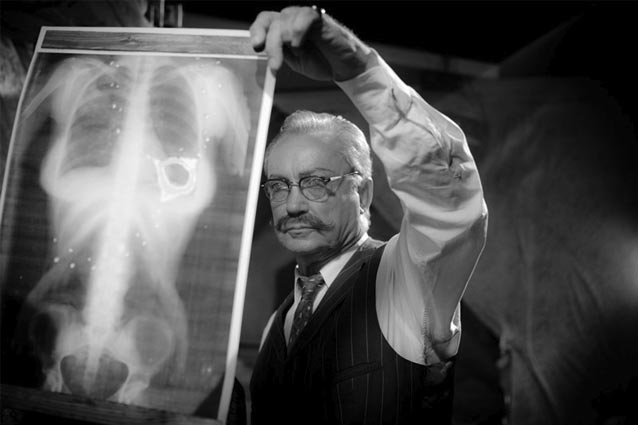 360 (World Premiere) (director Fernando Meirelles)
Synopsis: A look at what happens when partners from different social backgrounds engage in in physical relationships.
There is no trailer for this film yet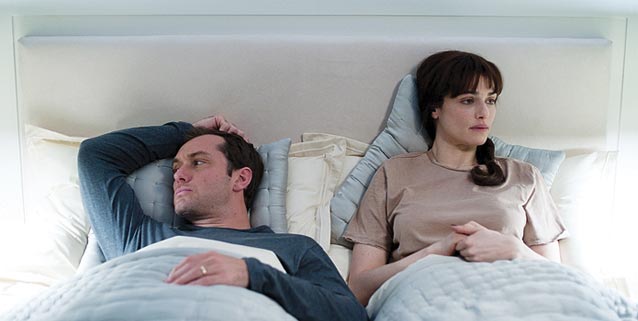 Saturday 9/10
The Artist (director Michel Hazanavicius)
Why excited: Not only is it black and white but it is a silent film.
Synopsis: Hollywood, 1927: As silent movie star George Valentin wonders if the arrival of talking pictures will cause him to fade into oblivion, he sparks with Peppy Miller, a young dancer set for a big break.
Into the Abyss (director Werner Herzog)
Synopsis: Intimate interviews and life stories of several inmates condemned to death in a Texas prison.
There is no trailer for this film yet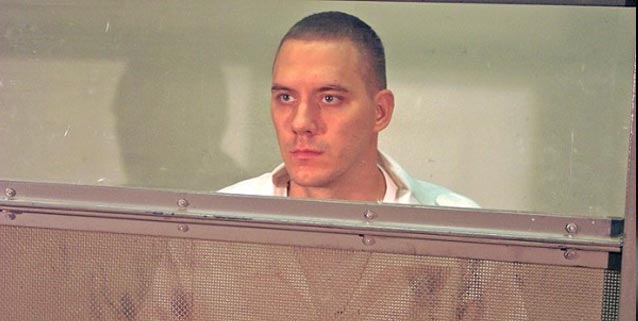 The Hunter (director Daniel Nettheim)
Synopsis: Martin, a mercenary, is sent from Europe by an mysterious biotech company to the Tasmanian wilderness on a hunt for the last Tasmanian tiger.
Melancholia (North American Premiere) (director Lars von Trier)
Synopsis: Two sisters find their relationship challenged as a nearby planet threatens to collide into the Earth.
Drive (Special presentation screening) (director Nicolas Winding Refn)
Synopsis: A Hollywood stunt performer who moonlights as a wheelman discovers that a contract has been put on him after a heist gone wrong.
Sunday 9/11
The Descendants (director Alexander Payne)
Synopsis: A land baron tries to re-connect with his two daughters after his wife suffers a boating accident.
Martha Marcy May Marlene (director Sean Durkin)
Synopsis: Haunted by painful memories and increasing paranoia, a damaged woman struggles to re-assimilate with her family after fleeing an abusive cult.
Extraterrestrial (director Nacho Vigalondo)
Synopsis: Everyone knows what to do if one morning the sky would be absolutely full of UFOs: run as fast as you can. However, what would happen if the invasion started while you are in the flat of the girl of your dreams, the one you have just met?
There is no trailer for this film yet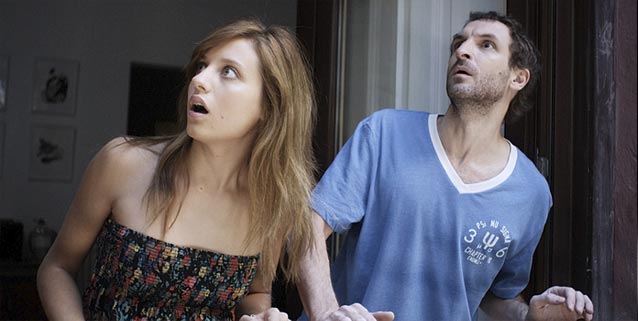 Paradise Lost 3: Purgatory (directors Joe Berlinger and Bruce Sinofsky)
Synopsis: A further investigation into the arrest of three teenagers who were wrongfully convicted of killing three young boys in Arkansas and spent nearly 20 years in prison before being released because DNA evidence proved their innocence.
There is no trailer for this film yet

Monday 9/12
Rampart (director Oren Moverman)
Synopsis: Follows veteran police officer Dave Brown, the last of the renegade cops, as he struggles to take care of his family, and fights for his own survival.
There is no trailer for this film yet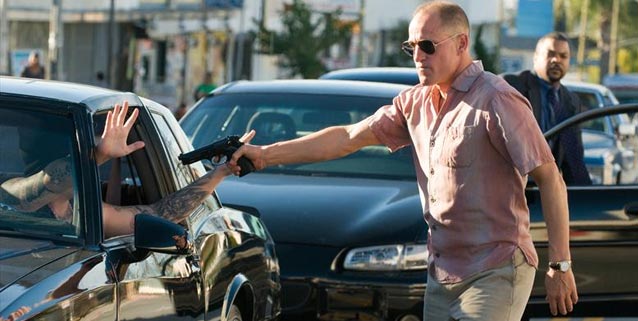 Miss Bala (director Gerardo Naranjo)
Synopsis: The story of a young woman clinging on to her dream to become a beauty contest queen in a Mexico dominated by organized crime.
Carré blanc (director Jean-Baptiste Léonetti)
Synopsis: A suicide survivor works for a nameless corporation, where he puts other employees through series of bizarre performance tests in this dystopian, Tarkovsky-esque sci-fi and surreal dark fantasy, with flashes of dark humour and deep emotion.
The Incident (director Alexandre Courtes)
Synopsis: A group of cooks at an asylum for the criminally insane get locked in with the inmates during a massive thunderstorm.
There is no trailer for this film yet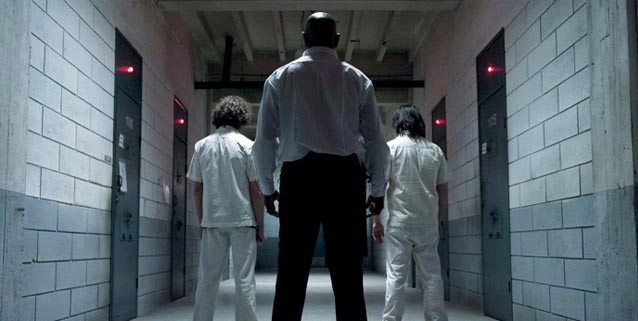 Tuesday 9/13
Samsara (director Ron Fricke)
Synopsis: The team behind "Baraka" reunites for another journey around the world, exploring themes of birth, death and rebirth through stunning visuals and music.
There is no trailer for this film yet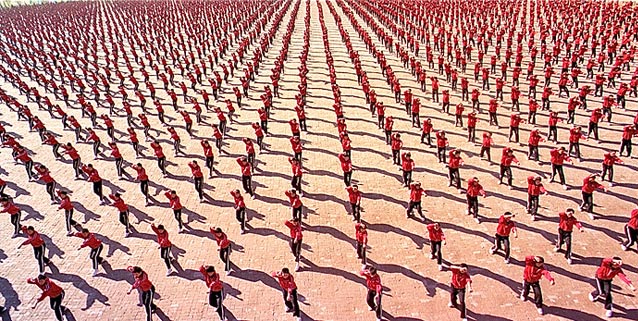 Shame (director Steve McQueen)
Synopsis: A drama centered on 30-something Brandon, his myriad sexual escapades, and what happens when his wayward younger sister moves in with him.
There is no trailer for this film yet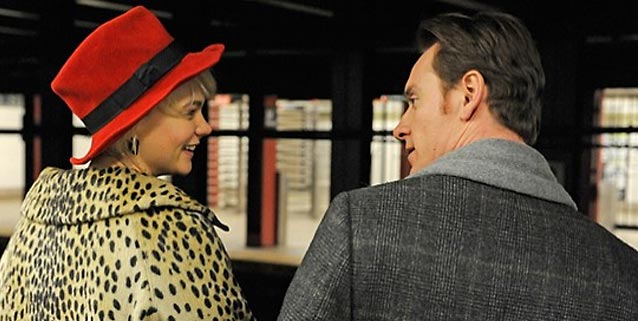 ALPS (director Yorgos Lanthimos)
Synopsis: A mysterious underground outfit, going by the name of ALPS, offers bereaved individuals a very unusual service: they stand in for their dearly departed.