Toronto International Film Festival Lineup 2011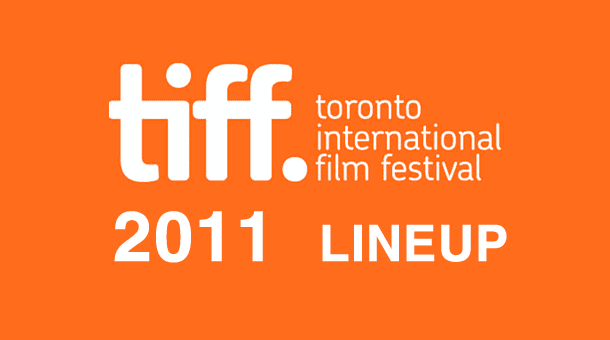 The Toronto International Film Festival has started announcing titles of films that will be playing at it's 36th annual festival held from September 8th – 18th 2011. Last year the TIFF had 246 films that were part of the festival, which included many world and international premieres. This year's lineup looks to be very promising as it includes the works from; George Clooney, Francis Ford Coppola, Lars von Trier, Morgan Spurlock, Cameron Crowe and Jay & Mark Duplass. This year Way Too Indie's very own Blake Ginithan will be attending TIFF and will be reporting back his thoughts on it so stay tuned.
There are too many films to list for one article so instead I will list some of the most exciting and big-named films coming to TIFF in 2011.
Films Way Too Indie is most excited for at TIFF '11
(In no particular order)
The Ides of March (director George Clooney)
Why excited: It stars one of my favorite actors Philip Seymour Hoffman. Speaking of stars it is loaded with them; George Clooney (who also wrote and directed it), Ryan Gosling, Paul Giamatti, Marisa Tomei and Evan Rachel Wood.
Synopsis: An idealistic staffer for a newbie presidential candidate gets a crash course on dirty politics during his stint on the campaign trail. Based on the play by Beau Willimon.
Moneyball (director Bennett Miller)
Why excited: Again, Philip Seymour Hoffman. Brad Pitt and Jonah Hill certainly do not hurt either.
Synopsis: The story of Oakland A's general manager Billy Beane's successful attempt to put together a baseball club on a budget by employing computer-generated analysis to draft his players.
The Artist (director Michel Hazanavicius)
Why excited: Not only is it black and white but it is a silent film.
Synopsis: Hollywood, 1927: As silent movie star George Valentin wonders if the arrival of talking pictures will cause him to fade into oblivion, he sparks with Peppy Miller, a young dancer set for a big break.
Martha Marcy May Marlene (director Sean Durkin)
Why excited: The film is going to be a big mind-fuck. Plus got to love John Hawkes.
Synopsis: Haunted by painful memories and increasing paranoia, a damaged woman struggles to re-assimilate with her family after fleeing an abusive cult.
50/50 (director Jonathan Levine)
Why excited: 50/50 shot of being funny or lame but I enjoy Seth Rogen.
Synopsis: A comedic account of a 27-year-old guy's cancer diagnosis, and his subsequent struggle to beat the disease.
Melancholia (director Lars von Trier)
Why excited: Any director that gets banned from Cannes is pretty badass. Plus Kirsten Dunst won Prix d'interpretation feminine at Cannes from her role in this film.
Synopsis: Two sisters find their relationship challenged as a nearby planet threatens to collide into the Earth.
Drive (director Nicolas Winding Refn)
Why excited: Looks like it might be a decent action movie.
Synopsis: A Hollywood stunt performer who moonlights as a wheelman discovers that a contract has been put on him after a heist gone wrong.
The Skin I Live In (director Pedro Almodóvar)
Why excited: Nominated for the Palme d'Or at Cannes this year, this foreign film looks incredible in an artsy kind of way.
Synopsis: A brilliant plastic surgeon, haunted by past tragedies, creates a type of synthetic skin that withstands any kind of damage. His guinea pig: a mysterious and volatile woman who holds the key to his obsession.
Take Shelter (director Jeff Nichols)
Why excited: Sounds messed up, in a good way.
Synopsis: Plagued by a series of apocalyptic visions, a young husband and father questions whether to shelter his family from a coming storm, or from himself.
Jeff, Who Lives at Home (directors Jay and Mark Duplass)
Why excited: Jay and Mark Duplass are amazingly talented indie directors with their own style.
Synopsis: When he leaves his house on a banal errand for his mother, Jeff discovers that the universe might be sending him messages about his destiny.
There is no trailer for this film yet

Headshot (director Pen-ek Ratanaruang)
Why excited: The synopsis sounds very intriguing. Seeing parts of the film upside down sounds brilliant.
Synopsis: Tul, a hitman, is shot in the head during an assignment. He wakes up after a three-month coma to find that he sees everything upside down, literally. Then he meets a girl that turns his world even more upside down. Who was trying to kill him in the first place?
There is no trailer for this film yet

Keyhole (director Guy Maddin)
Why excited: Why not?
Synopsis: Idiosyncratic, cheeky and uncategorizable, the films of Guy Maddin are testaments to the singular vision of a great contemporary cinema artist, and Keyhole may be his boldest film yet. A surreal indoor odyssey of one man, Ulysses Pick (Jason Patric) struggling to reach his wife (Isabella Rosellini) in her bedroom upstairs, this hypnotic dreamlike journey bewilders and captivates.
There is no trailer for this film yet