Watch: Middle of Nowhere Trailer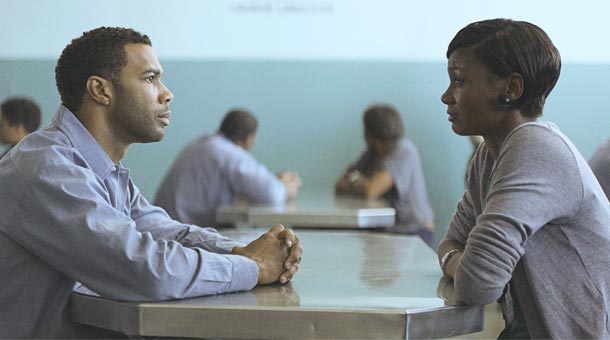 Ava DuVernay's Middle of Nowhere was the winner of the Best Director Award at the 2012 Sundance Film Festival and today it received a full-length trailer. The film received two standing ovations at its packed Gala screening at the LA Film Festival. The film stars David Oyelowo (The Help), Omari Hardwick (Kick-Ass) and newcomer Emayatzy Corinealdi.
Synopsis:
Middle of Nowhere follows Ruby, a bright medical student who sets aside her dreams and suspends her career when her husband is incarcerated. As the committed couple stares into the hollow end of an eight-year prison sentence, Ruby must learn to live another life, one marked by shame and separation. But through a chance encounter and a stunning betrayal that shakes her to her core, this steadfast wife is soon propelled in new and often shocking directions of self-discovery – caught between two worlds and two men in the search for herself.
Middle of Nowhere will be released in theaters on October 12th.
Watch the official trailer for Middle of Nowhere: