Watch: V/H/S Trailer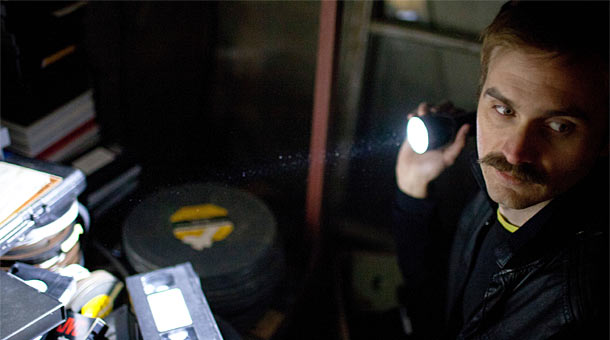 Well Horror fans, we finally got a trailer for V/H/S. Premiering yesterday on Yahoo Movies, the trailer promises to be filled with kills, chills and blood spills. Bringing together some of the hottest young blood in the horror genre, the film is a POV found footage flick that is actually an anthology film. The premise involves a few people brought together by a mysterious party to ransack a house in search of peculiar VHS tape. By the looks of it they end up finding hell.
Some of the directors whose work is on display here is Adam Wingard (A Horrible Way to Die). Wingard also directed You're Next, which premiered at the Toronto International Film Festival last year and still has no release date. David Bruckner who made the horror/comedy/drama hybrid The Signal a few years back actually wrote two of the vignettes. Also contributing is Ti West (The House of the Devil, The Innkeepers), who I think is the best American filmmaker working in Horror today. The film premieres on Video on Demand August 31st while a theatrical release isn't until October 5th.
So sit back and enjoy the red band trailer that is DEFINITELY not safe for work.
Watch V/H/S official trailer: