Watch: To The Wonder trailer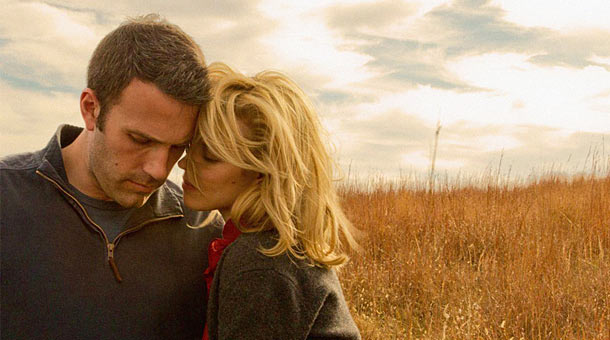 To The Wonder is Terrence Malick's uncharacteristically quick follow-up to his 2011 stroke of genius work of The Tree of Life. There were a lot of similarities in each of their trailers; both have excellent orchestra music accompanying characters that spend a lot of the time running through fields as if they are trying to escape from something. Malick appears to have made yet another visual masterpiece, one that could be a companion piece to his previous film.
Ben Affleck will likely be doing his more serious work of his acting career with his lead role as Neil. He and his girlfriend live happily together in Oklahoma until her visa expires, forcing her to return back to Paris. Making the situation complicated is when Neil's childhood sweetheart (Rachel McAdams) re-enters his life.
Watch the official trailer for To The Wonder: