Watch: The Master trailer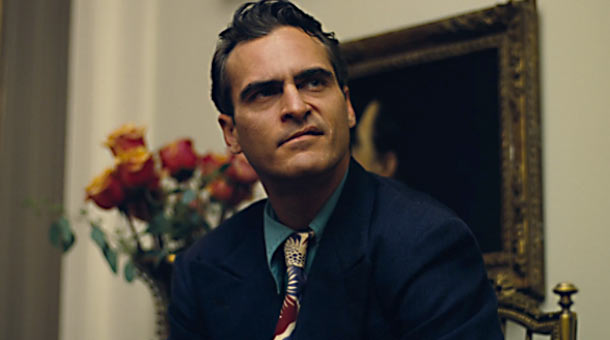 Today is the day Paul Thomas Anderson fans can rejoice. In the same day that we received the movie poster for Anderson's upcoming film, The Master, we now have the full length trailer. Up until this point The Weinstein Company only toyed with us by giving us two teaser clips but they now released a full 2 minute and 37 second trailer for The Master.
From watching the trailer it appears that Joaquin Phoenix might have given his best performance to date which could earn him an Oscar nod come award season. From the trailer The Master certainly looks like Anderson could match the level of notoriety as his previous film, There Will Be Blood, did.
The Master will be released in theaters on October 12th.
Watch the official trailer for The Master: