Watch: The Lords of Salem Trailer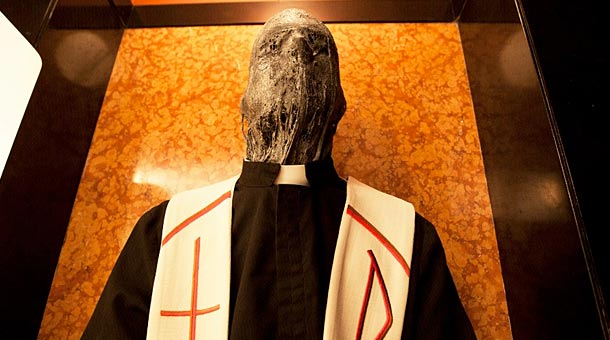 Everyone knows Rob Zombie from his music days with his band White Zombie and of course with his solo career as well. But for the past few years he's been carving his name in the Horror film echelon. His output has been pretty split in terms of quality. His first two films House of 1,000 Corpses and its sequel The Devil's Rejects were inspired pieces of work. Corpses being an obvious homage to the original Texas Chainsaw Massacre, while Rejects was a highly inspired semi road film with spectacularly inspired violence and brutality.
His next two films were the Halloween remakes. I personally didn't care for the first film, but you cannot deny some of the power its sequel has. The film is hands down one of the most violent I've ever seen. My point is that Zombie has a love of anything and everything Horror and actually has talent to showcase. He's more than capable of putting together frightening images that shock his audiences.
My major grip with Zombie's films is the persistent casting of his real life wife (the ever so aptly named) Sherry Moon Zombie. She's a terrible actress. She's not only terrible, but ghastly annoying. I'm sure she's a really nice person, but please stop casting her. Please.
All of this leads me to my point. Uncle Bob is back with another tale of American gothic Horror. It's titled The Lords of Salem and it has a new trailer. The film is about a radio DJ who accidentally summons a coven of witches in the town of (you guessed it) Salem, Massachusetts. Images of the film surfaced almost 2 months ago when the film was announced for the Midnight Madness program at this year's Toronto International Film Festival. Reviews were pretty mixed but now we have a trailer and boy is it a good one. I'm not even going to talk about it, I'll just let you guys watch and decide. I will say however that it looks like it could be a very creepy experience.
Watch the official trailer for The Lords of Salem: