Watch: Starlet trailer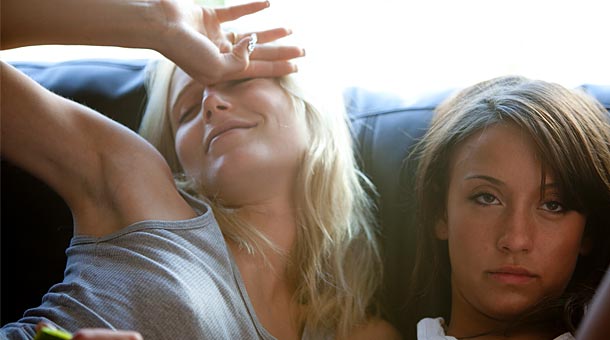 Starlet is an indie drama that tells a story about an unconventional friendship that begins when 21 year-old Jane discovers a hidden stash of money from an object she purchased from an elderly woman named Sadie. Many who have seen the film are claiming a breakout performance by the lead Dree Hemingway.
Synopsis of Starlet:
Starlet explores the unlikely friendship between 21 year-old aspiring actress Jane (Dree Hemingway) and elderly widow Sadie (Besedka Johnson) after their worlds collide in California's San Fernando Valley. Jane spends her time getting high with her dysfunctional roommates and taking care of her chihuahua Starlet, while Sadie passes her days alone, tending to her garden. After a confrontation at a yard sale, Jane finds something unexpected in a relic from Sadie's past. Her curiosity piqued, she tries to befriend the caustic older woman. Secrets emerge as their relationship grows, revealing that nothing is ever as it seems.
Watch the official trailer for Starlet: