Watch: Sleepwalk With Me Trailer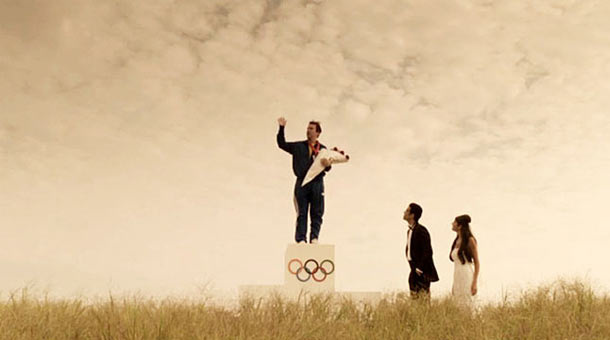 Comedian Mike Birbiglia writes, directs, and stars in Sleepwalk With Me, a film which is based on a true story about stand-up comedy. The film has made some big festival appearances which included the 2012 Sundance Film Festival where it won the Best of Next! Award. The trailer made it's online debut today and from the looks of it, Sleepwalk With Me could be a self-aware indie comedy worth watching.
Based his book of the same name, Sleepwalk With Me stars Mike Birbiglia who plays himself, a struggling stand-up comedian who starts having bad episodes of sleepwalking. His main source of income is from bartender and his relationship with his girlfriend for eight years seems to be heading nowhere. Along the way are some actual experiences that Mike went through in life.
Sleepwalk With Me is in theaters on August 24, 2012.
Watch the official trailer for Sleepwalk With Me: