Watch: Robot and Frank Trailer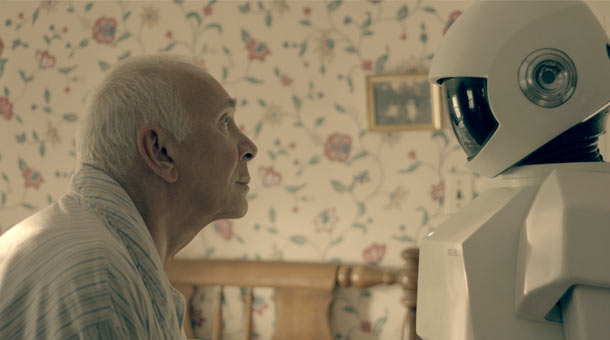 There is no denying that the indie Sundance Film Festival winner Robot and Frank looks intriguing. While it still looks like it is a heartwarming tale of robot companionship, it appears to put a little bit of a spin on the over-used formula. The film stars Frank Langella (Frost/Nixon), who appears to have a fairly stand out performance, alongside James Marsden (X-Men) and Liv Tyler (Lord of the Rings, The Strangers).
An ex-jewel thief named Frank receives a robotic caretaker from his children in lieu of moving into a retirement home. Frank is reluctant towards the butler robot at first but eventually begins to bond with the machine. He especially grows close to him once he finds out that he can teach it how to pick a lock and become a partner in crime.
Robot and Frank has a limited theatrical release on August 24th, 2012.
Watch the official trailer for Robot and Frank: