Watch: Klown Trailer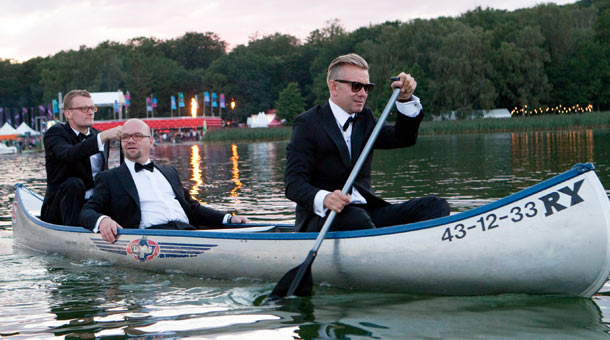 In case you had a hard time believing that the Danish are funny watch the trailer for Klown, a raunchy sex comedy by Mikkel Nøgaard. Filled with many explicit scenes, including one that can be found in the Red Band trailer of Klown, it came as a shock when it only received an "R" rating from the MPAA after minor edits. Due to the improvised dialog there seems to be a lot of freedom and unexpectedness from what some are calling the funniest movie of the year.
Two friends, Frank (Frank Hvam) and Casper (Casper Christensen), plan an all-male getaway canoe trip that ends up being more than they bargained for. This comes after Frank discovers his girlfriend is pregnant, so in effort to prove that he is ready for fatherhood to his girlfriend he brings a boy named Bo (Marcuz Jess Petersen) along with. Through a series of many mishaps on the trip it is clear that his girlfriend had the right to be worried about him.
Klown has a limited theatrical release on July 27th, 2012.
Watch the official trailer for Klown: