Watch: "Jeff Who Lives At Home" Trailer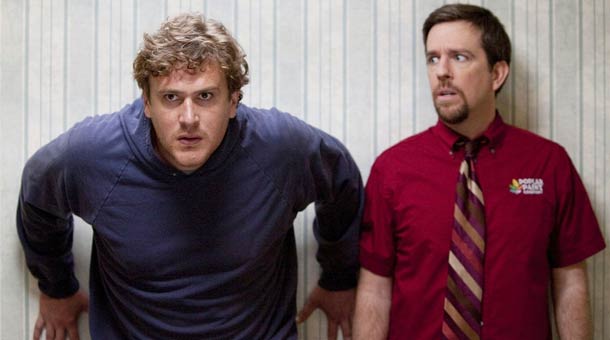 The latest from the indie sensation duo of the Duplass brothers is Jeff Who Lives At Home, a film that stars Jason Segel, Ed Helms, and Judy Greer. The film opened on March 16th but for those of you who have still not watched the trailer yet, here it is.
The Duplass brothers are one of my favorite indie directors whose previous work consists of, The Puffy Chair, Baghead and Cyrus, all of which are worth checking out. Some would say they have crossed into the mainstream a little with Cyrus but it still had an indie feel to it. According to IMDB the budget for Jeff Who Lives At Home is estimated at 10 million (3 million more than Cyrus), which would still make the film eligible for next years' Film Independent Spirit Awards.
Based off their previous work and this trailer, Jeff Who Lives At Home looks like it would be well worth watching.
UPDATE: Read our movie review of Jeff Who Lives at Home.
Official trailer for Jeff Who Lives At Home: