Watch: I'm So Excited Teaser Trailer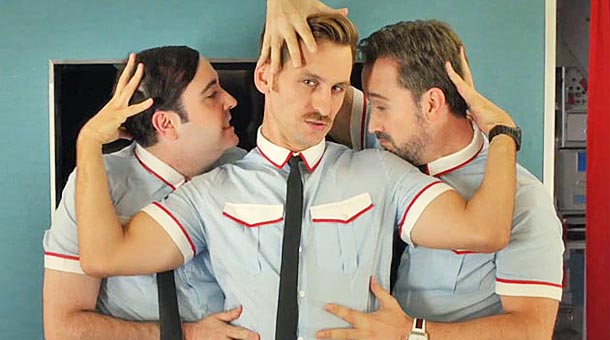 Oh, Pedro Almodovar. It is slightly embarrassing that the first film I saw from the legendary director was his 2011 puzzling thriller The Skin I Live In. That film ended up being my favorite films of 2011 and consequently encouraged me to follow his other work. Most of his recent films have been more of the perverse thriller variety but his newest film, I'm So Excited, looks be much more of a true comedy. Although, given that it is Almodovar behind the camera, I would expect the film to have some colorful twists in store.
According to IMDB, at this time the plot is still unknown but the cast list has been released. Many of Almodovar go-to actors are present such as; Penélope Cruz, Antonio Banderas, Lola Dueñas and Javier Cámara. Others include; Cecilia Roth, Paz Vega, Hugo Silva and Blanca Suárez.
Teaser trailer for I'm So Excited: