Trailer: Escape From Tomorrow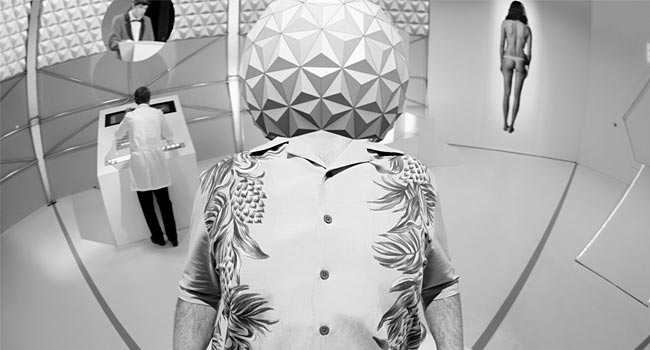 The initial responses from Escape From Tomorrow's Sundance premiere were a bit contradicting. Most critics teased us by saying it is a must see film, but one that we probably won't be able to see because the film was shot inside Disney's theme parks without permission. But it seems like the Disney legal department might have backed down from pursuing legal actions and consider images captured in the film to be fair use. This is great news for everyone who did not catch the screening in Park City earlier in the year.
Escape From Tomorrow is a harrowing portrait of a father losing his mind inside the theme park that considers itself to be the Happiest Place on Earth. The film appears to be a Surrealist horror(ish) film shot in black-and-white which seems to enhance the dark tone of the film. Check out the trailer below and look for Escape From Tomorrow to drop on VOD October 11th.
Watch the trailer for Escape From Tomorrow: