TIFF 2014: The Keeping Room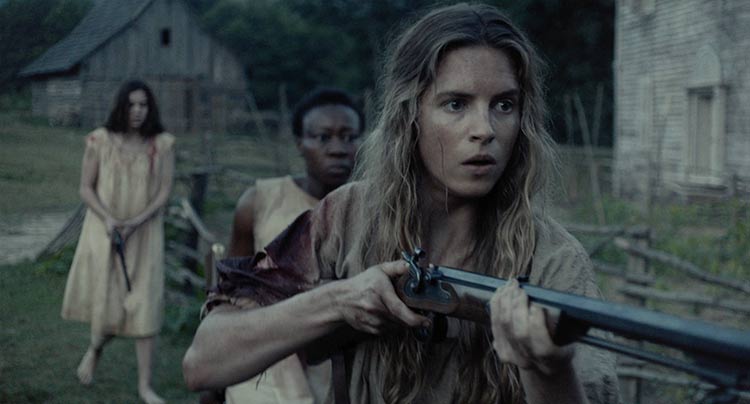 Set in the American South in 1865, two rogue Union soldiers (Sam Worthington and Kyle Soller) scout and pillage everything in their path as the Union army lags behind them. Setting the tone early, The Keeping Room opens with them brutally murdering two innocent women, as well as setting a horse-drawn coach on fire with yet another victim at the helm. Their next stop is a small farm-house belonging to two sisters and their African-American slave (Muna Otaru). With their parents gone, it's up to Augusta (Brit Marling) and her sister Louise (Hailee Steinfeld) to protect their property, and more significantly themselves, at all costs.
Based on the screenplay featured in 2012's Black List, Daniel Barber gives a rare perspective of the Civil War era, telling it from a female point of view. A time when woman were often left alone as the men fought. The Keeping Room is a disturbing but powerful watch at times, especially as the women's experiences get more and more horrific during this old-fashioned home invasion. The film's biggest names, Marling and Stenifeld, are both serviceable, if not a touch middling, in their performances, but it's Otaru that impresses the most with her courageous and cheerful performance. The Keeping Room walks a fine line between unpredictable and questionable moments, ones that only tend to happen in movies, but its unique focal point makes for an intriguing watch nonetheless.