TIFF 2014: Goodnight Mommy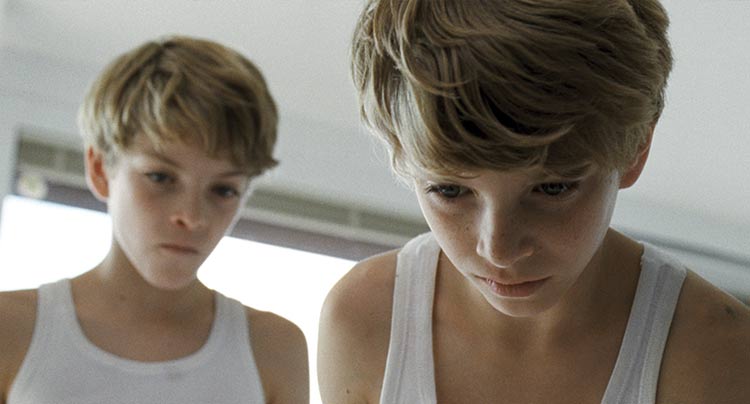 Austrian filmmakers Veronika Franz (wife of auteur Ulrich Seidl) and Severin Fiala first present Goodnight Mommy as a mystery with a horror film premise–two nine-year-old twin brothers question their mother's identity after a facial surgery leaves most of her face covered with bandages. The boys notice their mother acting out of the ordinary, she never shows them any affection and seems to favor one brother over the other. Though to be fair, the mother was never shown before the surgery, so it's hard to say how much she has changed. The first two acts of the film keeps things ambitious, never knowing if the mom is really someone else or if the kids are right. Goodnight Mommy escalates into the torture film variety in the last act, making the film difficult to stomach when it switches from psychological suspense to physical horror.
Goodnight Mommy is a promising start for this Austrian duo, who take us to haunting places using shock value and atmospheric visuals. Though the film works best when its carefully manipulating the audience's emotions and suspicions. A twist near the end will either come as a welcoming surprise or a cheap trick, but either way it's not quite enough to compensate for the excessive and disturbing violence.