The Commune (Berlin Review)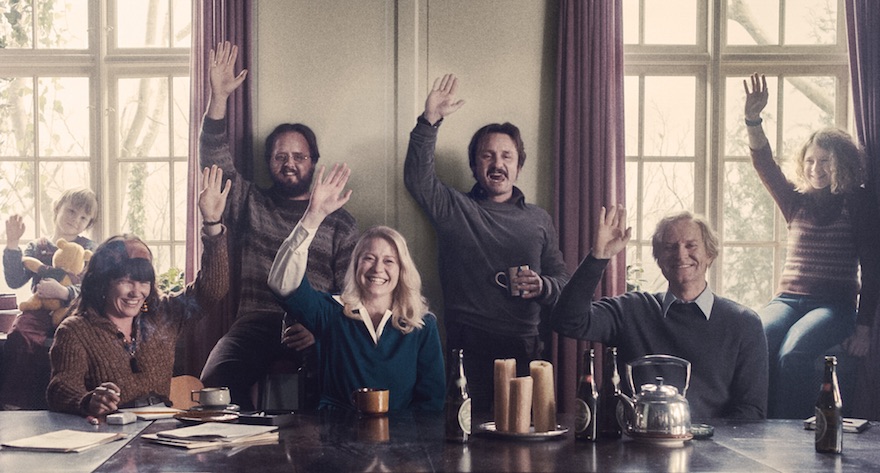 As I mentioned in our Top 10 Anticipation feature for this year's Berlinale, the last film Dogme 95 alumnus Thomas Vinterberg directed was the hushed-up epic Far From The Madding Crowd. With his latest, re-teaming with old-school buddy and fellow Dane Tobias Lindholm on the typewriter (err, computer), Vinterberg narrows his focus on a tight-knit self-made commune in 1970s Copenhagen, creating a film that's all the better for being so intimate in scope. Acting thesps Ulrich Thomsen and Trine Dryholm join Vinterberg and Lindholm for the project, and the fact that all four crossed professional paths at one point or another gives The Commune a sense of instant familiarity; something that keeps the film glued together even when it threatens to fall apart in the third act.
Local news anchor Anna (Dryholm) is happily married to a professor of architecture Erik (Thomsen). Together with their 14-year-old daughter Freja (Martha Sofie Wallstrøm Hansen), they move into Erik's old childhood home after his father passes away. In order to spice up their lives and fill the house with more excitement, Anna has the idea to create a commune and invite all the fantastic people they know to live with them. It's the 1970s, and co-op lifestyles are all the rage. A group of colorful characters round up the household, and everything is rosy up until Erik meets and falls hard for 24-year-old mini-Brigitte Bardot Emma (Helene Reingaard Neumann). Instead of pulling a fit, kicking him out, filing for divorce, or anything else we might expect a woman living in the 21st century to do, Anna suggests something much more radical: invite Emma into the commune and see if they can all make it work.
While Anna's blasé attitude towards Erik's infidelity takes a bit of getting used to, Dryholm—with the support of Lindholm's crackling screenplay—does an outstanding job of making us understand why she wants to give the unusual scenario a go. Besides, the foundation of a commune during the 1970s is built on open-mindedness and acceptance. The realizations that Anna goes through, while predictable, keep The Commune interesting throughout. It's not long before we realize that the crux of the matter lies in the struggle between personal issues in an open-space environment. The central performances are fantastic, Lindholm packs in enough boisterous humor to keep entertainment levels high throughout, and Vinterberg's direction is airtight; but there is a disingenuous imbalance in the characterization of all other members beside the original family unit, including much too much focus on an overtly engineered character that transforms from young boy to old ploy at the drop of a hat.
Rating:
7

/10