Berlin 2016: 10 Most Anticipated Films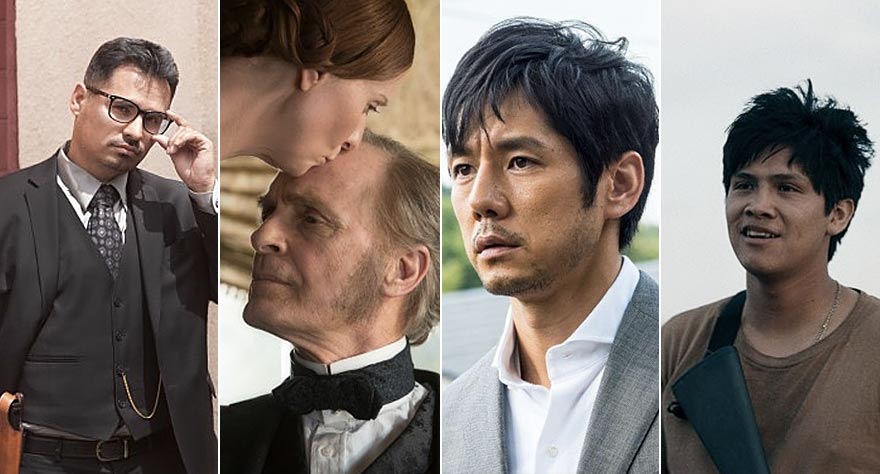 In just a matter of days, the first major European festival will be opening its doors for the 66th time. That's right (or, stimmt); it's Berlinale time again and I'm flustered, delighted, honored, and absolutely beside myself to be covering the festival on the ground for Way Too Indie. It'll be my first time around The Grey City, a first in discovering all the venues and screening rooms that look like they're located all over the map (i.e., Berlin's public transportation system shall be discovered as well) and my very first Berlinale! Together with my WTI cohort C.J. (who will be helping me out remotely with some reviews), I've gone through the extensive selections and hand-picked 10 films that, to me, sound like the hottest tickets in town during the 10 days of the fest.
Of the major-event films that I'm 100% missing, Joel and Ethan Coen's Hail, Caesar! is the glaring standout. It's all good, though, since Bernard has already reviewed it for you guys (and it sounds bloody fantastic). Other than that, I'll be bouncing around press and public screenings, spilling coffee all over my notebook(s), and writing a mix of capsuled and full-length reviews. If I can squeeze in an interview or two, I most certainly will.
For those interested to see how I go about covering film festivals, jolt your memory with my Cannes 2014 coverage. Other than that, I will let the films do the talking as far as this year's handsome-looking slate for Berlinale is concerned. Oh, I will just mention one last thing that makes this year's Berlinale extra special: the venerable Meryl Streep will be handling Jury President duties for the first time in her legendary career. That's pretty wunderbar no? OK, while I try to restrain myself from fitting German phrases and words into every sentence from now until February 20th, get set to start predicting who takes home the esteemed Golden Bear!
Berlin 2016: 10 Most Anticipated Films
Being 17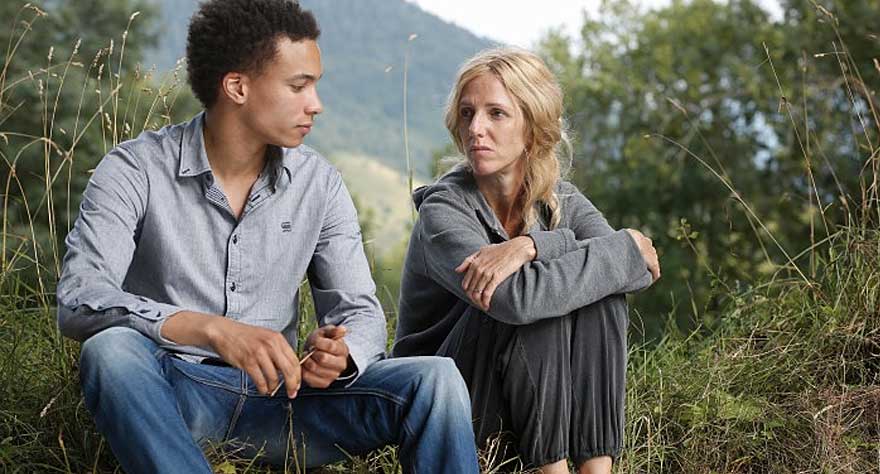 France has always played a prominent role in world cinema as a country with one of the richest cinematic histories out there. Now, at Berlinale, seasoned and beloved post-New Wave French auteur André Téchiné will unveil his latest and, hopefully, give us all another future French classic. His elegiac cinema hit a major peak in 1994 with the fantastic Wild Reeds, but he's been quite prolific in the 21st century as well, working with acting heavyweights (Catherine Deneuve on more than one occasion) and directing the compelling multi-narrative AIDS drama The Witnesses in 2007. Being 17, a story about teenage tension between two boys forced to live together, is more than just a little promising as it feels like Téchiné is just about ready to peak again.
The Commune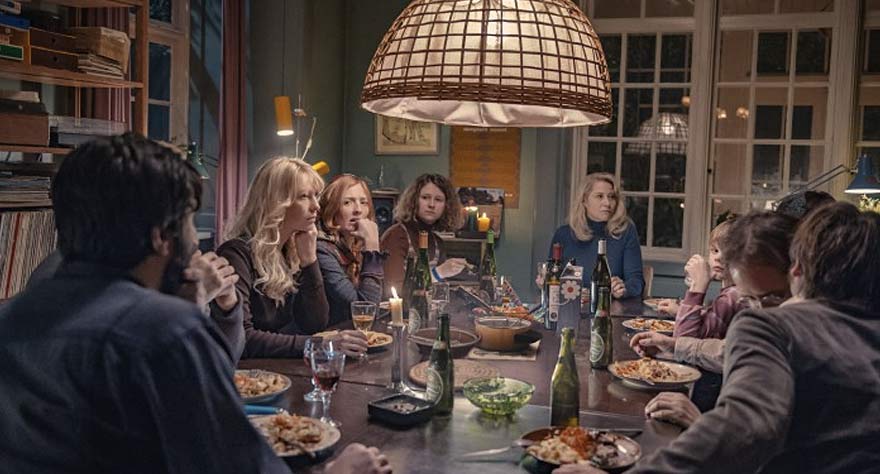 The Carrey Mulligan film adaptation of Far From the Maddening Crowd was supposed to be Thomas Vinterberg's big break into international directorial superstardom. At least, that's what many of us within the film commune figured. The end result was shaky, to say the least, which is why I've recharged my anticipation batteries for the Dane's next project set to compete for the Golden Bear. The Commune brings Vinterberg back to Denmark, zeroing in on a tight-knit self-appointed community where dark secrets no doubt bubble up to the surface (the kind that made the director's previous stand-out efforts The Hunt and Festen inherently captivating). Featuring what look like riveting turns by a couple of Festen alumni in Ulrich Thomsen and Trine Dyrholm, The Commune has all the makings of the Vinterberg we know and love.
Creepy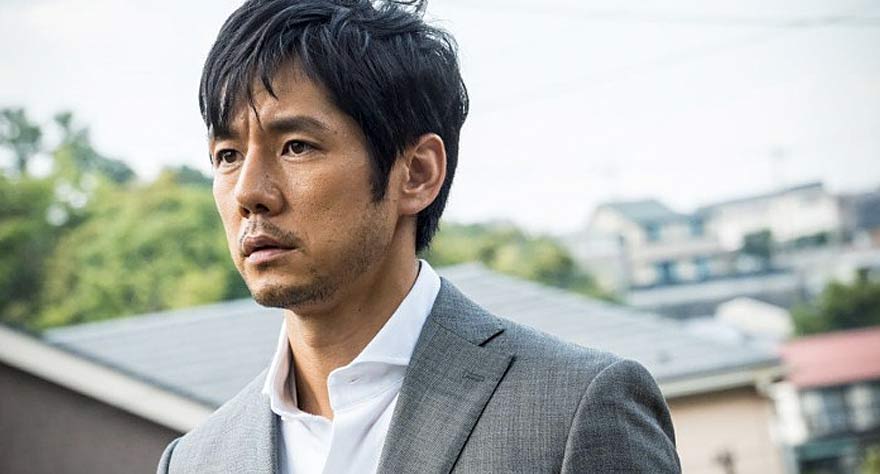 When a director makes one of your favourite films of all-time, you can allow them some leeway. That's been the case with me and Kiyoshi Kurosawa's films ever since I watched Kairo, his apocalyptic horror film that scared the ever living hell out of me. Since then, the quality of his output has taken a slow downward trajectory, with 2008's Tokyo Sonata marking the last time he made a truly great film. Yet after getting let down once again in 2015 with the interminable Journey to the Shore, I will do my self-imposed duty and watch Creepy whenever it comes my way. Why? The fact that Creepy sees Kurosawa returning to more genre-based fare helps a lot, considering his thrillers tend to hit more than they miss (see the aforementioned Kairo along with Cure and Retribution). From what I know, Creepy is an adaptation from a novel centering around a detective investigating the disappearance of a family while dealing with his potentially dangerous new neighbours. Could this be a return to form for Kurosawa? Potentially. But going by his last several films, all signs point to this one being a dud. I'll still anticipate and watch, of course; loyalty is the price auteurists have to pay. [C.J.]
Elixir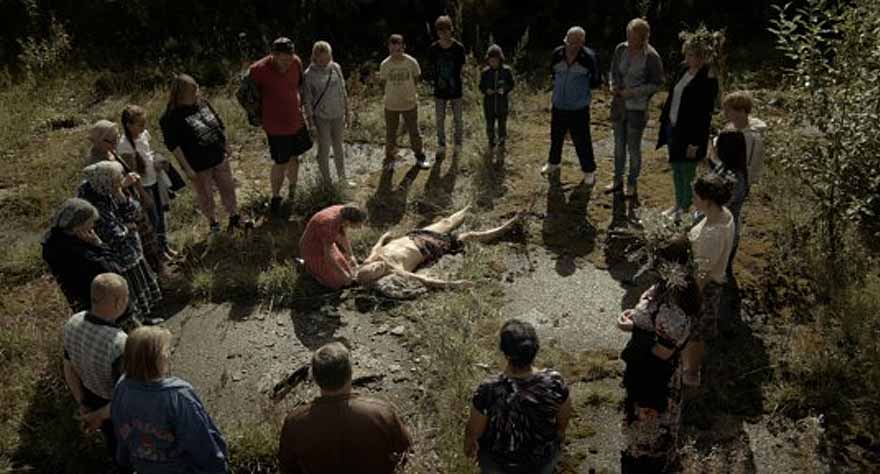 "A magical or medicinal potion," is the first dictionary-definition of elixir that pops up, which is—interestingly enough—a spot-on description of how I feel about Russian cinema as of late. With recent gems from Andrey Zvyagintsev (Leviathan), Yuriy Bykov (The Fool), and a posthumous masterwork from Aleksey German (Hard to be a God), Russia is on a bit of tear. All this translates to me not needing much to get riled up when I see that a brand-new Russian philosophic mind-boggler will have its premiere in Berlin. Daniil Zinchenko's Elixir promises to be a narrative-bending parable with striking visuals (a forest is featured prominently, and the film camera has had an age-long love affair with forests) about a group of people, seemingly suspended from any time or physical space, searching for the elixir of immortality. Expect biblical metaphors, contemporary parallels, and at least one metric ton of deeply cerebral food-for-thought. Mmm.
A Lullaby to the Sorrowful Mystery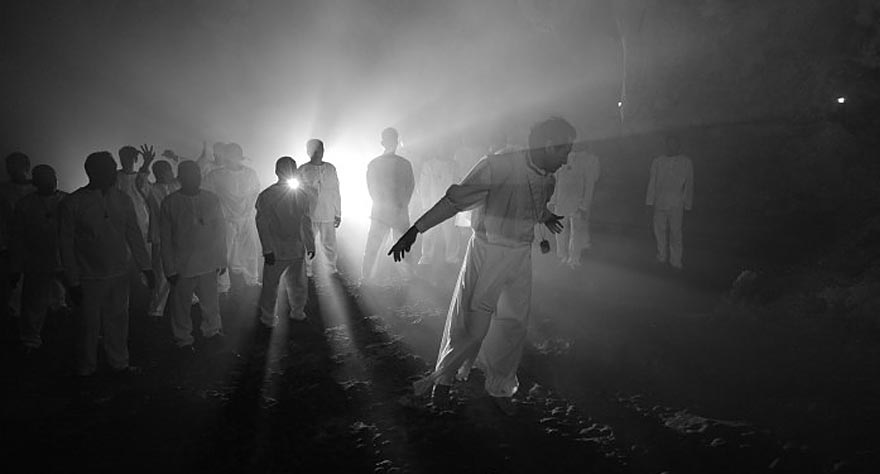 Lav Diaz's films tend to avoid making their way into major festival competitions, usually getting relegated to sidebars or competing in fests more willing to showcase his lengthy, slow-moving works (looking at you, Locarno). So it came as a shock, and further proof of Berlin's status as one of the top film festivals in the world, when they announced Diaz's eight-hour A Lullaby to the Sorrowful Mystery would play in the festival's main competition. A brief synopsis of the film explains that it's about the search for the body of Andres Bonifacio—described as "the Father of the Philippine Revolution"—but if this is anything like Diaz's other films (which, based on everything we've seen and read so far, it is), Lullaby will have much more going on within it than what its plot suggests. A project that's taken Diaz years to make, Lullaby looks like yet another immersive, political and contemplative work from the Filipino master. [C.J.]
Midnight Special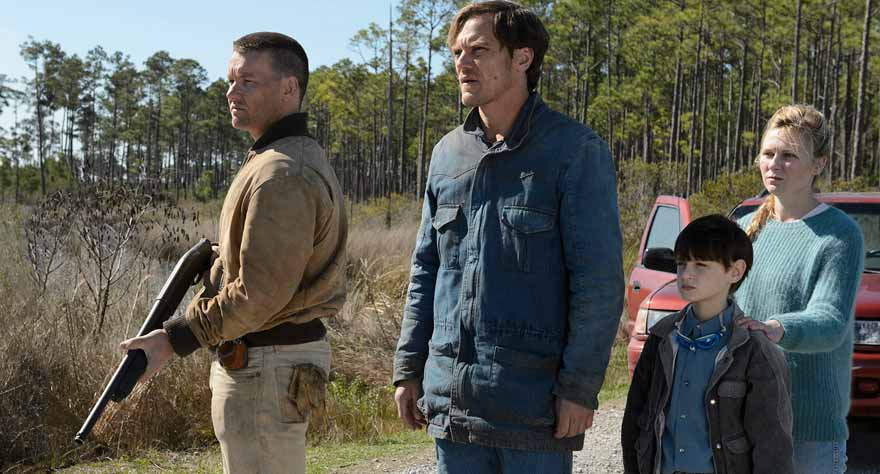 Speculations over when exactly Jeff Nichols' first real big-budget studio film would premiere have been growing over the past few years. Many of us pegged 2015 as the year we'd see Midnight Special, a film that puts a father-son relationship at its epicentre, and gives it a nice (supernatural?) twist when the dad discovers his son has special gifts and they go on the run. Thankfully, the wait is over! The 66th Berlinale gets the honours of world premiering what is, for many, the most anticipated title of the festival. Watching Nichols grow out of his indie roots (Shotgun Stories, Take Shelter) and tackle an all-too common motif with his lyrical script and silky-smooth direction has us pumped and giddy. Helping Nichols tell his story is de-facto awesome Michael Shannon (may these two never stop working together), Kirsten Dunst, Joel Edgerton and the red-hot Adam Driver.
A Quiet Passion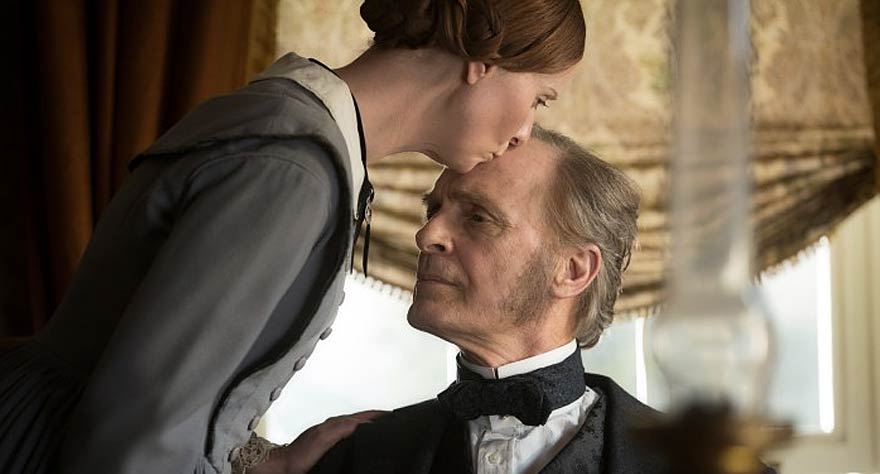 Feels like it was only yesterday when Terence Davies' gorgeous Sunset Song premiered at TIFF. A skip and a hop and we're in for another brand-new Davies treat at the Berlinale (not competing though, curiously, but rather as the clear-stand out of the Special Gala). A Quiet Passion features Cynthia Nixon (who, if all goes well, will be consolidating a career boost after her searing turn in last year's James White) in the role of beloved American poet Emily Dickinson. She was an introverted, philosophical, and wholly unconventional woman and artist, something that Davies reportedly uses to tie into the nature and movements of her poems. Even half as majestic as it sounds and it's already special. To top off the excitement, the virtuoso director is re-teaming with his Deep Blue Sea DP Florian Hoffmeister, and working with the criminally underrated Jennifer Ehle (she plays Emily's sister and confidante, Vinnie). Excited is an understatement.
Soy Nero
The subject of immigration and refugee hopes is going to be looming like an ominous, topical, cloud over the 66th Berlinale (get up from under that rock if you don't know why). While many films will be tackling this hot-button subject, I'm betting all of my chips on Iranian-born, British-bred, Parisian-based Rafi Pitts to broach the subject in the most profound way. A regular at the Berlin festival, Pitts is back this year with his latest displacement drama, Soy Nero. It's about a young Mexican man dreaming of becoming a US citizen and unusually finding himself in a Middle Eastern warzone fighting for his green card (and a clean conscience, presumably). As a regular who's never won the coveted Bear, early rumblings suggest that it could be Pitts' time. A multi-cultural examination of national identity handled by the kind of pedigree that Pitts boasts would've had me planted in my seat, regardless.
Things to Come
Mia-Hansen Løve follows up her excellent Eden by teaming up with French acting legend Isabelle Huppert to tell a story about a liberated woman who attempts to put her philosophies into practice. How do you read that and not get excited? Jumping a few decades from the youths of the Parisian clubbing scene circa 1991, the gifted director will be applying her mature sensibilities to mature characters for the first time in a while, which is going to be fascinating to watch even if Huppert wasn't in the lead. Luckily, having someone with the screen dominance of France's greatest actress (yeah, I said it) in the mix is the mouth-watering cherry on top. Full of promise to be one of the highlights of the year, let alone the festival, L' Avenir (a.k.a. Things To Come) is a certified must-see.
War On Everyone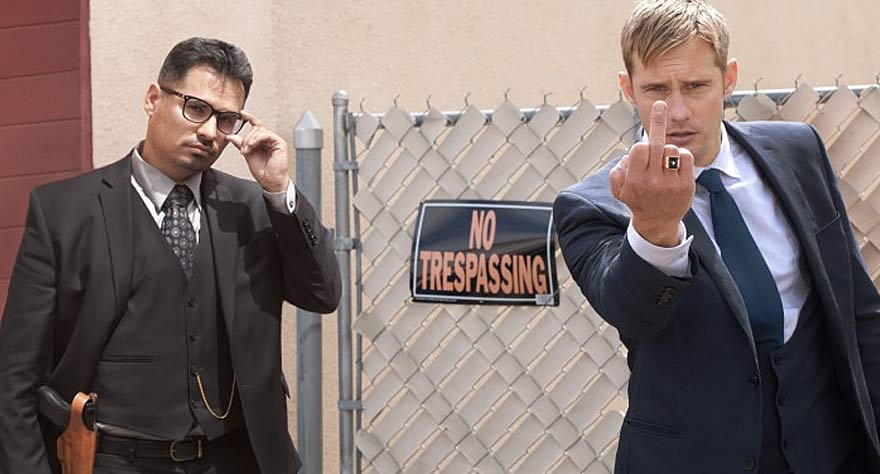 If you've seen either of John Michael McDonagh's two Brendan Gleeson-starring films, Cavalry (2014) and The Guard (2011), then you know why I'm licking my chops at the idea of his next one. War On Everyone sees McDonagh expanding in more ways that one; his cast is younger (led by Alexander Skarsgård and Michael Peña, featuring up-and-comers Caleb Landry Jones and Theo James) and the setting is some miles away from his familiar Ireland. New Mexico to be exact, where we'll follow two corrupt cops and their corrupt run-ins with local crime lords. All that laced with McDonogh's caustic humor, sensitive direction, and pensive moral afterthoughts? Yes please.
But that's not all!
Film festivals are an organizer's worst nightmare; they are full of unexpected chaotic and frustrating variables. In other words, I'll do everything possible to catch the above 10 films, but there's always a chance that I'll miss one or two.
But the finicky nature of the schedule leaves room for a number of other surprises. Like Eldorado XXI by Salomé Lamas, which promises breathtaking panoramic visuals and an hour-long static shot (who doesn't love those?) of mine workers going through their day-to-days, and Boris Sans Beatrice from one of the more interesting LGBT art house directors out there, Denis Côte. This one sees the Canadian director veering toward psychological thriller territory and competing for Gold. Joining him in competition is the star-studded Alone in Berlin, featuring a pair of thesps in Emma Thomson and Brendan Gleeson circa 1940s Germany. And while we're on star-power, I've certainly got my eye on Genius, with Colin Firth, Jude Law, Laura Linney (she's back!) and Guy Pearce, set around an editorial house in 1920s New York.
We're not going to be losing our indie focus too much, though. Eugene Greene's The Son of Joseph, Danis Tanovic's Death in Sarajevo, Ivo M. Ferreira's Letters From War and Petr Kazda and Tomas Weinreb's I, Olga Hepnarova are blinking on my radar and brimming with potential. I'll be making every effort to catch them.
On a final note, I have to mention Susanne Bier's The Night Manager. It's a miniseries, co-produced by heavyweights AMC and BBC, featuring Tom Hiddleston and Olivia always-brilliant Colman, and based on a John Le Carré novel. Excuse me while I roll up my tongue off the floor. The first two episodes are set to premiere in the Special section of the festival, it's scheduled at a tricky time, but I'll do everything in my power to get in. Might need crutches by then, but that's never stopped me before.
Watch this space for Way Too Indie's coverage of what looks to be another fabulous edition of Berlinale! See you in a few days. Till then, Auf Wiedersehen!