The Birth of a Nation (Sundance Review)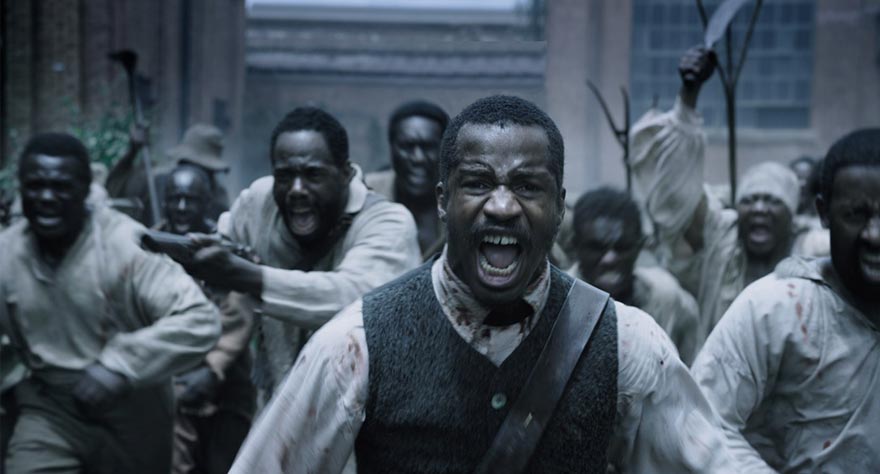 Soon after its Sundance Film Festival premiere, The Birth of a Nation landed a landmark $17.5 million deal—ousting last year's Me and Earl and the Dying Girl as the record-holder for biggest distribution deal at the fest—making it the talk around Park City and the hottest ticket in town. It's easy to see why. This slave rebellion film is a remarkable feat for a filmmaker of any experience level, but it's especially impressive coming from first-time filmmaker Nate Parker, who spent the last 7 years making the film (he also wrote the screenplay and stars in it). It's also going to be released at a time when the movie industry needs it the most.
Based on a true story, the film recounts the life of slave Nat Turner (Parker) from early childhood to his adult preacher days. While serving under his master Samuel (Armie Hammer), a relatively generous slave owner, Nat convinces him to bid on a woman that caught his eye during a slave auction. Eventually, she and Nat get married and have a baby together. But when Nat travels around to other plantations to read from the Bible, he realizes the horrific treatment of blacks in other areas of Virginia.
Comparisons to Steve McQueen's 12 Years a Slave are expected, the first of many being how similar Samuel is to Michael Fassbender's character in McQueen's film. While The Birth of a Nation is lensed with jaw-dropping camerawork, it also contains many heavy-handed choices, like its washed-out, white look. Even more aggravating is when Parker replays several earlier, violent scenes later on in the film to shock audiences one more time. But despite all of its blemishes, The Birth of a Nation remains undeniably powerful. There's just as much to admire about it as there is to condemn it, and its haunting finale will get burned into your memory, leaving a devastating toll on one's emotions.
Rating:
7.5

/10