SXSW 2014: The Infinite Man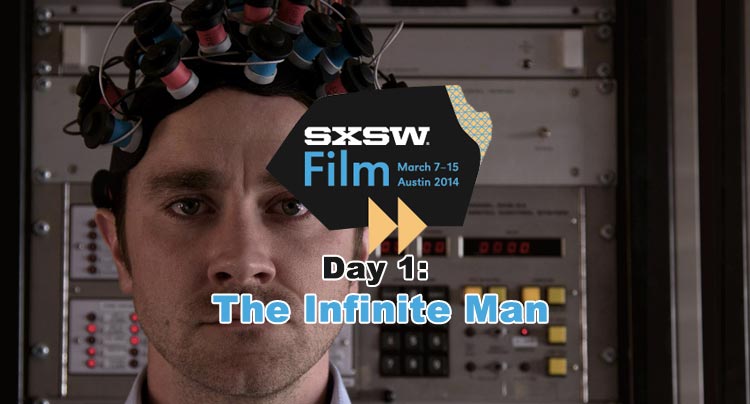 The Infinite Man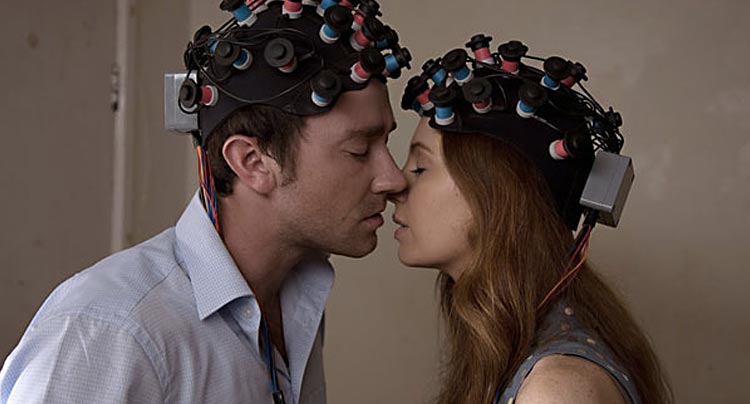 It's pretty hard to believe that The Infinite Man is Hugh Sullivan's feature directorial debut as very few attempt to make a science fiction film in the independent world because of budget restraints. And only a fraction of those who do take the leap would even consider doing a sophisticated time-travel story. The Infinite Man takes a rather simple idea and expands on it by adding several layers of visual flair and complexity due to interweaving time-travel–imagine Nacho Vigalondo's Timecrimes with an influence of Wes Anderson's stylishness.
The question at the center of The Infinite Man asks, if you could time-travel back into the past, would you try to fix certain parts that went wrong or try to redo the whole thing? At the beginning we are introduced to a peculiar engineer named Dean (Josh McConville) who dreams about the perfect anniversary weekend to spend with his girlfriend Lana (Hannah Marshall). As a sucker for nostalgia, Dean takes Lana out to the same place they went to last year (even wearing the same clothes), but upon arrival they realize that the once hopping hotel is now completely deserted. And this is only the start of their problems.
Not long after they pop a bottle of champagne, the couple's anniversary gets cut extremely short when Lana's ex-boyfriend Terry (Alex Dimitriades) shows up out of nowhere. Terry is essentially the alter ego of Dean; muscular body type, exudes confidence, and plays it cool with a cigarette hanging out of his mouth at all times. Luckily, Dean is able to create a machine that goes back in time, so that he can stop the man from stealing away his girl. Which sounds good in theory, but what ensues is a hilarious infinite time loop of running into his future self while attempting to overwrite the past.
The Infinite Man received a lot of well-deserved laughs from the audience and roaring applause during the credits. The film was gorgeously shot on a semi-abandoned motel park in South Australia, which makes the perfect location for this science experiment gone wrong. One of the strongest assets of the film was its special effects editing–considering the plot often featured the same character on screen interacting with alternate versions of themselves. The Infinite Man might just be the best time traveling indie film since Primer.
RATING: 8