SXSW 2014: Joe & Faults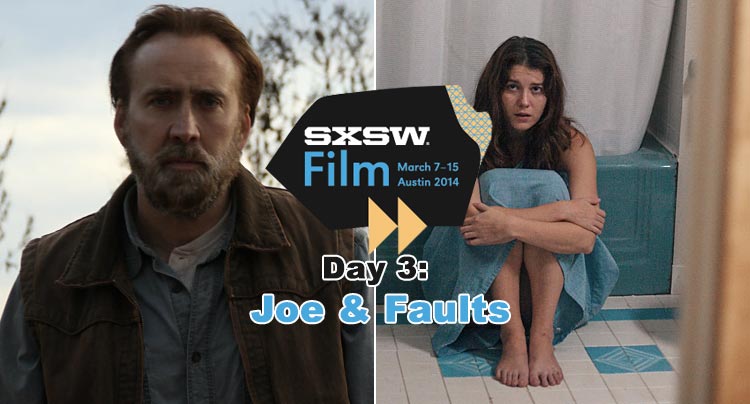 Joe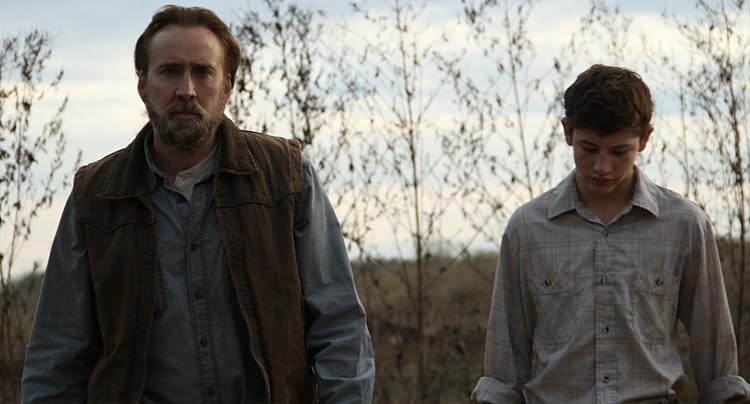 Director David Gordon Green returns to the indie festival circuit after last year's Prince Avalanche with a new film starring Nicholas Cage and Tye Sherdian entitled, Joe. Named after one of the main characters (Cage), Joe is about an ex-con who operates a forest clearing business. Set in the hot and humid summer in the Deep South, Joe hires a 15-year-old drifter named Gary (Sherdian) who is eager to work under any circumstances.
If Gary isn't throwing punches at people that underestimate his strength, he is receiving punches from his abusive piss drunk father. Joe takes it upon himself to take Gary under his wing and begins to form a father figure type bond with the young teenager. What unfolds is brutally violent film that centers on this unlikely friendship that provides a safe haven from his nasty home life.
The biggest problem in Joe is that the film insists on reinforcing what has already been well established. Just about everyone in the film holds a drink in one hand and a cigarette in the other, and if you add up the aspirations of all the characters, it would amount to almost nothing. Strong performances and beautiful scenery found within Joe are undeniable, but the graphic exploitation of its characters takes so much focus that it becomes overwhelmingly exhausting.
RATING: 6.6
Faults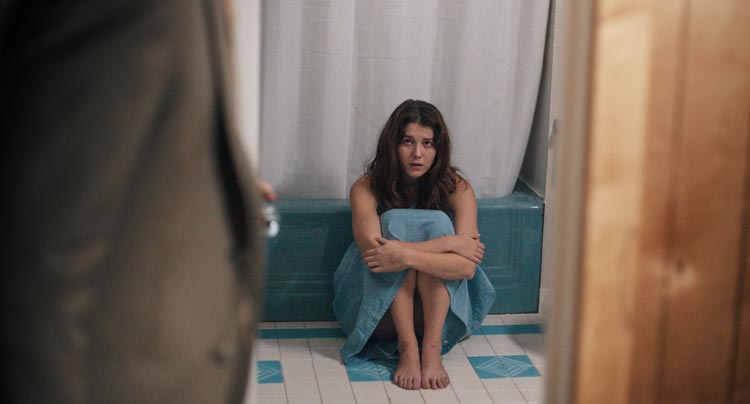 Austin native Riley Stearns hits it out of the park with his first feature-length film Faults, which follows an eccentric cheapskate named Ansel Roth (expertly played by Leland Orser) who is considered an expert deprogrammer of cult members. Willing to do anything for a free breakfast, Ansel agrees to hear out a husband and wife's plea to deprogram their daughter named Claire (Mary Elizabeth Winstead), who has been brainwashed by a cult called Faults. He accepts the job after his previous manager demands a large sum of cash that he is unable to pay back.
Faults starts off as a comedy–a fantastic opening scene involves Ansel trying to use an invalid coupon at a restaurant–then quickly morphs into darker territory when Ansel is hired to kidnap and deprogram Claire. This beyond bizarre comedy features an incredible plot twist near the end that involves Ansel losing own mind while attempting to correct Claire's. Faults is challenging film in all the right ways and was the most satisfying film that I have seen at SXSW so far.
RATING: 8.4