Now Streaming: Movies and TV to Watch at Home This Weekend – May 22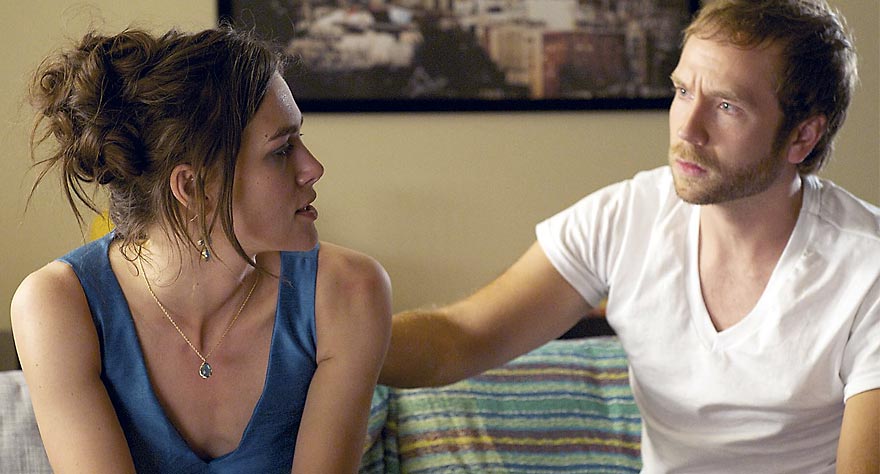 There is a darker side to internet streaming. Internet piracy has had a long tradition lurking around the uncouth reaches of the web, and it's not going away any time soon. Earlier this week, a developing story from Engadget showed how piracy (briefly) became a little more accessible. Streaming app Popcorn Time, which allows users to easily browse and stream many new bootleg films and television shows, launched a web browser-based service. Unsurprisingly, it has been promptly taken down, though for interesting reasons you can see in the story. For film and television options you can (legally) stream this extra long Memorial Day weekend, see below!
Netflix
Girlhood (Céline Sciamma, 2014)
Céline Sciamma's follow-up to Water Lillies and Tomboy has an unfortunate name too similar to last year's critically acclaimed indie juggernaut, but it shouldn't be ignored. Girlhood follows a young teen, Marieme, struggling to find her place in the lower-class suburbs of Paris. Abused by her older brother, she turns to a group of tough older girls who shape her identity and bring her into adulthood. It is an incredibly expansive film in both story and emotional impact, spanning a shorter time than other coming-of-age films, but with a tremendous amount of character development. As Marieme quickly grows up, her story takes conventional turns that are told in very surprising ways. Because of this, Girlhood feels both completely tied to this character's reality but also universal – the best goal for any coming-of-age drama. Considering Marieme is a lower-class black girl from Paris this is quite extraordinary.
Other titles new to Netflix this week:
American Dad (Season 9)
The Blue Room (Mathieu Amalric, 2014)
In the Bedroom (Todd Field, 2001)
Inglourious Basterds (Quentin Tarantino, 2009)
Jen Kirkman: I'm Gonna Die Alone (And I Feel Fine) (Stand-Up Comedy Special)
Amazon Prime
Laggies (Lynn Shelton, 2014)
What happened to Lynn Shelton's Laggies? Despite positive reviews, the director's highest profile work came and went quickly through theaters, without nearly as much fanfare as Humpday or Your Sister's Sister. Well, if you were one of many that missed it in its short run, it is now available to stream for Amazon Prime subscribers. The film explores how Megan's (Keira Knightley) "quarter-life crisis" brings her to a relationship with teen-aged Annika (Chloe Grace Moretz) and her father (Sam Rockwell). We saw the film at TIFF last year and thought the film showed off "excellent chemistry between its cast, giving off the authentic vibe that we're used to seeing in Shelton's work."
Other titles new to Amazon Prime this week:
The Aviator (Martin Scorsese, 2004)
Manny (Leon Gast & Ryan Moore, 2014)
The Prince (Brian A Miller, 2014)
Struck by Lightning (Brian Dannelly, 2012)
Fandor
Drew: The Man Behind the Poster (Erik Sharkey, 2013)
The movie poster has become a dying art – it might actually already be decomposing. Recent profile doc Drew: The Man Behind the Poster explores the time when a movie poster was the best marketing tool for the cinema and so much more. Even if you don't know the name Drew Struzan, you've seen his work – he's become world-famous for the poster designs for the Star Wars series, Indiana Jones, and Back to the Future. This film lets you meet the man, see how he works and how his work has directly effected the film industry. Included to heap their praises on Struzan are Harrison Ford, Steven Spielberg, Guillermo del Toro, George Lucas and more. As a bonus, Fandor also has a short doc available called Behind the Poster, a look at the "Polish Poster School," where some of the most bizarre film posters have been created.
Other titles new to Fandor this week:
Birdemic: Shock and Terror (James Nguyen, 2010)
Danton (Andrzej Wajda, 1983)
Ivan the Terrible: Parts I & II (Sergei Eisenstein, 1945)
Lola Montès (Max Ophüls, 1955)
Mishima: A Life in Four Chapters (Paul Schrader, 1985)
Video On-Demand
Oculus (Mike Flanagan, 2013)
Among the most underrated films from last year, don't be fooled by the corny high concept of Oculus. In fact, this horror flick about a haunted mirror is scary, spellbinding, smart, and one of the craziest films to come out in recent years. It is an amazing achievement from director Mike Flanagan, who also co-wrote the script and edited the film – with those three aspects of Oculus are working on all cylinders. We've had a ton of content on the site the past two years on this film, so you should check out our TIFF 2013 festival review, our theatrical review and interview with Flanagan after you rent the film on-demand.
Other titles new on VOD this week:
American Sniper (Clint Eastwood, 2014)
Leviathan (Andrey Zvyagintsev, 2014)
Seventh Son (Sergey Bodrov, 2014)
Strange Magic (Gary Rydstrom, 2015)