Now Streaming: Movies and TV to Watch at Home This Weekend – Mar 13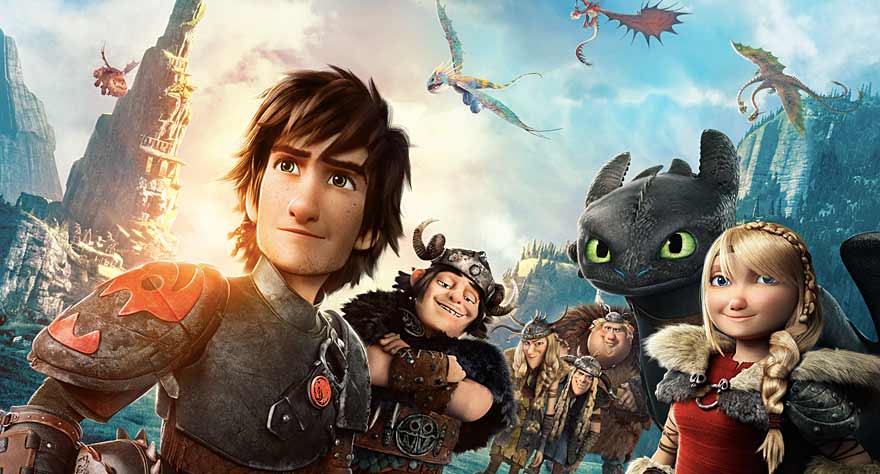 According to a recent report by CNN, 40% of households that have cable, also subscribe to a streaming service. As many Americans are cutting the cord in favor of Netflix, Amazon or Hulu, there are still many out there that use these services to supplement their regular TV watching. No denying it, we're all streaming, but don't think you have to do all the work. We've picked out the best of what you can stream this weekend.
Netflix
How to Train Your Dragon 2 (Dean DeBlois, 2014)
The follow-up to 2010's meg hit How to Train Your Dragon may have lost out on the Academy Award, but it is a big win for Netflix. The sequel expands this charming world, adds new characters to the mix, and enhances the stunning animation and flight cinematography for a bigger and better experience. Also, who couldn't love Toothless, one of the cutest animated characters ever created. If you somehow neglected to see the film in theaters, this is the perfect chance to catch up with Hiccup and the gang.
Other titles new to Netflix this week:
After the Fall (Saar Klein, 2014)
Archer (Season 5)
Cesar Chavez (Diego Luna, 2014)
Crash (Paul Haggis, 2004)
Life of Riley (Alain Resnais, 2014)
Amazon Prime
Back Issues: The Hustler Magazine Story (Michael Lee Nirenberg, 2014)
For (ahem) fans of the popular pornographic empire, there is now a definitive biography for your viewing pleasure. First-time filmmaker Michael Lee Nirenberg, the son of an original art director for the magazine, gives us a look into the humble beginnings in the night club world to a world-wide million dollar corporation. Featuring interviews from editors, writers, models, cartoonists, even lawyers, the film has an incredible scope and insight. No matter your stance on the product or pornography in general, Larry Flynt has always been a remarkable cultural figure and worthy of more study.
Other titles new to Amazon Prime:
The Angriest Man in Brooklyn (Phil Alden Robinson, 2014)
Center Stage: Turn It Up (Steven Jacobson, 2014)
The Single Moms Club (Tyler Perry, 2014)
Video On-Demand
The Liberator (Alberto Arvelo, 2013)
Édgar Ramírez stars as complex historical figure Simón Bolivar in this biopic about his early years as a liberator in South America. The man led over 100 battles to drive Spain out of his territories, a remarkable achievement in the history of war. A profile of Bolivar is long overdue, and Ramírez plays him with as much charisma as one would expect.
After a limited release in 2014, the film is now available on DVD and to rent on demand. We saw The Liberator at the 2014 L.A. Film Fest and said the film "earns its place easily among other war and revolution behemoths like Braveheart or Saving Private Ryan."
Other titles new on VOD this week:
The Cobbler (Thomas McCarthy, 2014)
Cymbeline (Michael Almereyda, 2014)
Son of a Gun (Julius Avery, 2014)