Richard Linklater on How to Handle Talkers in His "Don't Talk" PSA for Alamo Drafthouse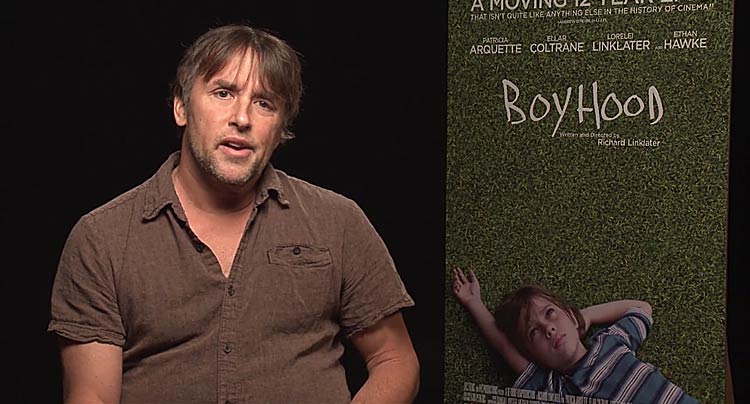 Have we ever mentioned how much we love Alamo Drafthouse here at Way Too Indie? This small theater chain from Austin, TX constantly ranks as one of the best theaters in the world. And for good reason. The theater has fixes for all the things you hate about typical movie theatre experiences. In addition to it's fantastic custom programming before each screening, up-scale food and drink options, and not allowing children in under the age of six, Alamo Drafthouse has a strict no talking/no texting policy. To help educate the audience members on its etiquette policy, Alamo Drafthouse plays hilarious PSA announcements before each film begins. In the past, guests in their videos have ranged from George Romero, Will Ferrell, Nicolas Winding Refn, Jonah Hill and Michael Cera, and Danny DeVito to name a few.
Now Richard Linklater has joined in on the fun as his anticipated film Boyhood hits its theatrical run. With Wilco's "Hate it Here" song playing in the background, Linklater reveals before getting into his career as a filmmaker he used to be a "paid hitman". He then demonstrates how to take care of a texter/talker with a straw. The video satirically states, "Please don't talk or text or someone might stab a straw into your brain". Watch the video below.
Richard Linklater's 'Don't Talk' PSA
Watch the Tim League recommends Boyhood video. Purchase a ticket to see Boyhood at a Alamo Drafthouse.