Now Streaming: Movies and TV to Watch This Weekend – October 23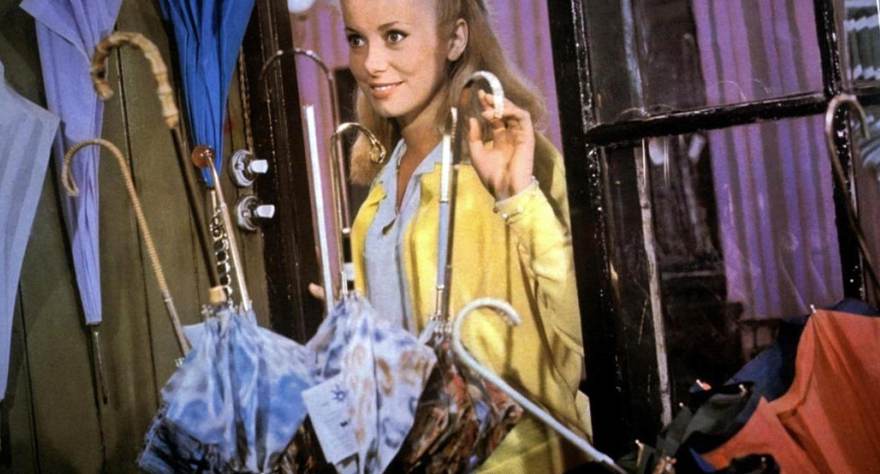 Shout! Factory, one of the best home video distributors of genre cinema operating today, had a little fun with the Halloween season and the #TBT concept yesterday by hosting an all-day streaming session called "The VHS Vault." They took a few of their older properties and streamed them in a way to replicate the grainy VHS quality that suits many of these films—complete with tracking lines! This is basically the opposite approach to the recent news that Vudu has started to stream their films in 4k. If you missed out on VHS Vault day, don't worry—you are still able to stream their films on demand at their website or on their Roku and Samsung apps. Available films include classics Sleepaway Camp, Night of the Demons, Day of the Dead, Class of 1984, Exterminators of the Year 3000 and Adjust Your Tracking. If you pitched your VCR and badass collection of horror films years ago (or if you are young enough to not know what a VCR even is), you have the bizarre opportunity to relive the complete VHS experience.
Netflix
Results (Andrew Bujalski, 2015)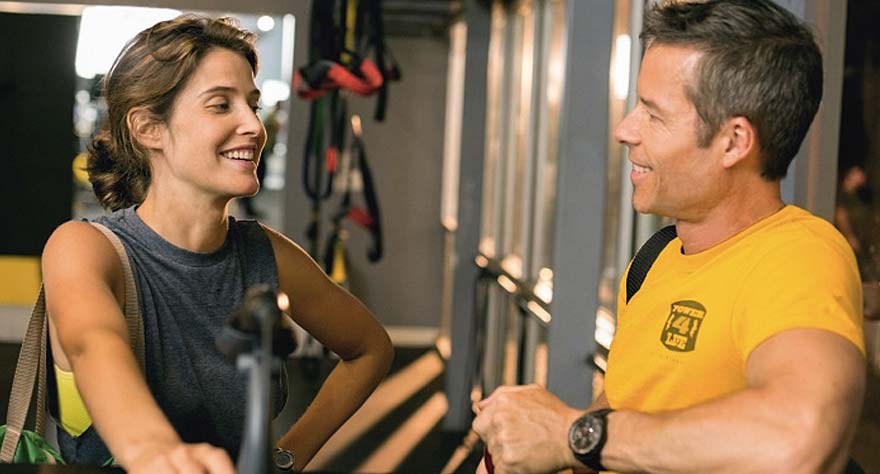 Coming up through the 'mumblecore' film movement as a director and screenwriter, Andrew Bujalski made the leap to the higher-budgeted indie scene with Results. The film stars Guy Pearce and Cobie Smulders as gym trainer coworkers, but it has been veteran character actor Kevin Corrigan as their new wealthy client, that has been getting the most acclaim. One of the most talked about films at this year's Sundance Film Festival, Results has been praised by some as an off-beat romantic comedy, injected with Bujalski's low-fi sensibilities. For more on Results, check out our (mixed) take on the film here.
Other titles new to Netflix this week:
Ain't Them Bodies Saints (David Lowery, 2013)
Back in Time (Jason Aron, 2015)
Hemlock Grove (Series, Season 3)
Hungry Hearts (Saverio Costanzo, 2014)
Unexpected (Kris Swanberg)
Fandor
The Umbrellas of Cherbourg (Jacques Demy, 1964)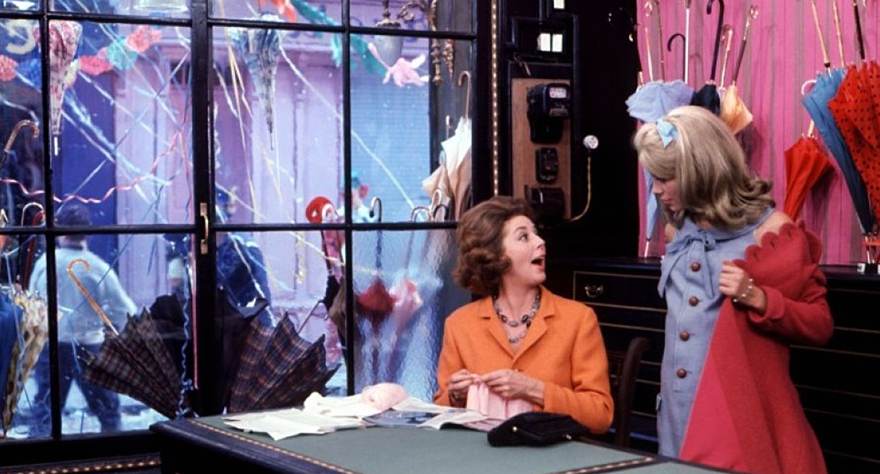 One of the most lush musicals of all time, The Umbrellas of Cherbourg is a beautiful and heartbreaking romance of first loves Geneviève (Catherine Deneuve) and Guy (Nino Castelnuovo). When Guy is drafted into war, his young lover stays behind in their quiet French town, tending to her mother's umbrella shop—all set to a musical opera. Deneuve, who was only 21 when the film released, is absolutely radiant, clearly a star-in-the-making. Jacques Demy, the master of French musical cinema, is at the top of his game with vibrant direction and lyrical screenplay. The Umbrellas of Cherbourg isn't a typical musical, without big dance numbers or musical setpieces set apart from dialogue, but it is as emotionally satisfying and purely entertaining as any of the bigger films of the genre. As a part of their Criterion Picks, The Umbrellas of Cherbourg is only available until November 1.
Other titles new to Fandor this week:
Cruel Story of Youth (Nagisa Ôshima, 1960)
A Day in the Country (Jean Renoir, 1936)
Days of Youth (Yasujirô Ozu, 1929)
Summer Interlude (Ingmar Bergman, 1951)
Suzanne's Career (Eric Rohmer, 1963)
MUBI
Computer Chess (Andrew Bujalski, 2013)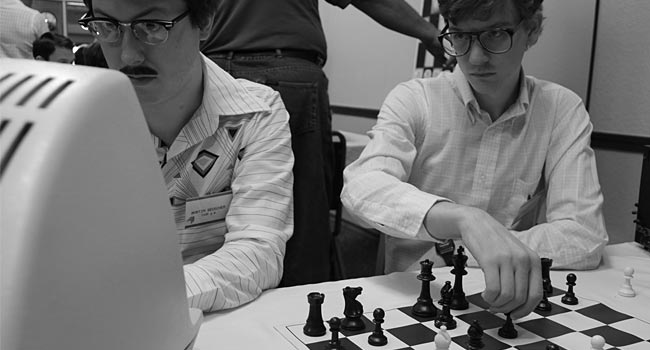 After watching Bujalski's newest film on Netflix, you can go over to MUBI to see the highly acclaimed indie that preceded it. With an ultra-dry wit, the 1980s rendering of a computer chess convention is one of the most unconventional comedies of recent years (read our review). Its nerdy vibes and anti-social characters make for a nice comparison with HBO's Silicon Valley, though much less broadly comedic and even more esoteric. Bujalski's low-fi narrative construction suits the black-and-white presentation, nostalgic tech and shaggy characters perfectly. Computer Chess is available on MUBI until November 15.
Other titles new to MUBI this week:
Creature from the Black Lagoon (Jack Arnold, 1954)
Night of the Living Dead (George A. Romero, 1968)
Reality (Matteo Garrone, 2012)
The Strange Little Cat (Ramon Zürcher, 2013)
Sympathy for Lady Vengeance (Park Chan-wook, 2005)
Video On-Demand
Trainwreck (Judd Apatow)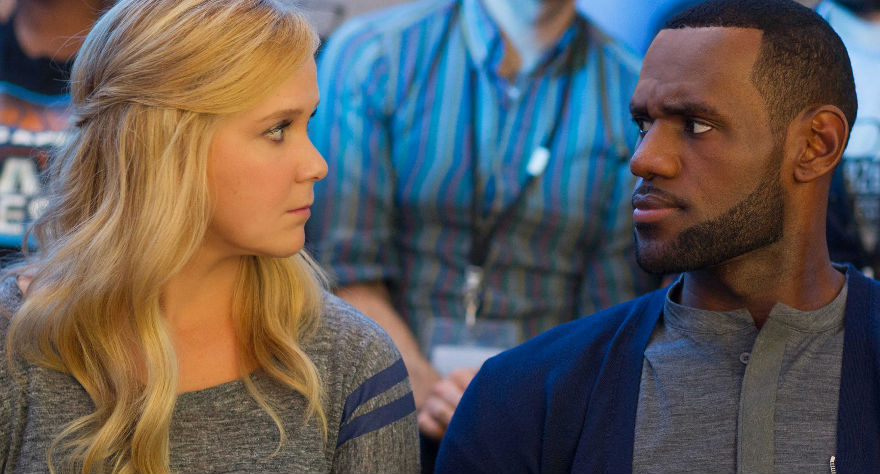 Three weeks before it is available on DVD, Blu-ray and streaming rental, you are able to purchase a digital copy of Judd Apatow and Amy Schumer's Trainwreck on Amazon and iTunes. A huge success at the box office (read our review), earning more than big-budget tentpoles Tomorrowland and Terminator Genisys, it was also Apatow's biggest critical hit since Knocked Up. The filmmaker continues to be a bastion for finding young comedic voices and giving them a huge stage to work on—this time with stand-up and sketch comedian Schumer, who wrote the sole writing credit on the film (think about how rare that is for comedies these days). An irreverent look at modern romantic comedies, it might not be as successfully biting as more direct parodies, but it definitely shows a fresh voice. Also, turning in incredibly strong and funny cameos/supporting performances from LeBron James, John Cena and Marv Albert (among others) is quite the feat.
Other titles new to VOD this week:
Bone Tomahawk (S. Craig Zahler, 2015)
Jurassic World (Colin Trevorrow, 2015)
Meadowland (Reed Morano, 2015)
Testament of Youth (James Kent, 2014)
The Vatican Tapes (Mark Neveldine, 2015)