New York Film Festival Trailer Debuts Footage from 'Inherent Vice'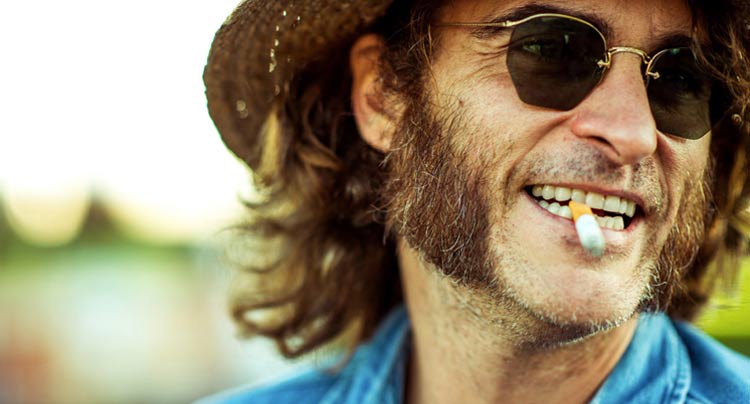 The New York Film Festival made a splash earlier this year when it was that they would hold the premieres of both David Fincher's Gone Girl and Paul Thomas Anderson's Inherent Vice. Beyond those films, the festival will also feature some favorites from Sundance, Cannes & Toronto including Whiplash, Two Days, One Night, Mr. Turner, Foxcatcher, and their closing night film Birdman. In the festival's newly released trailer, fans get a glimpse of the complete lineup in a sleek minute-long clip.
Notably, the preview has quick looks at the first footage released from P.T. Anderson's hotly anticipated new film Inherent Vice. While some images from the movie have been released, there are three shots (one of Joaquin Phoenix lighting up at 0:05, another of cops knocking over Phoenix at 0:41, and the last with Owen Wilson and several large pizzas at 0:51) which will certain pique the interest of any Magnolia fan.
Check out the trailer for the 52nd New York Film Festival below: