First Image of Phoenix & Brolin in Paul Thomas Anderson's 'Inherent Vice'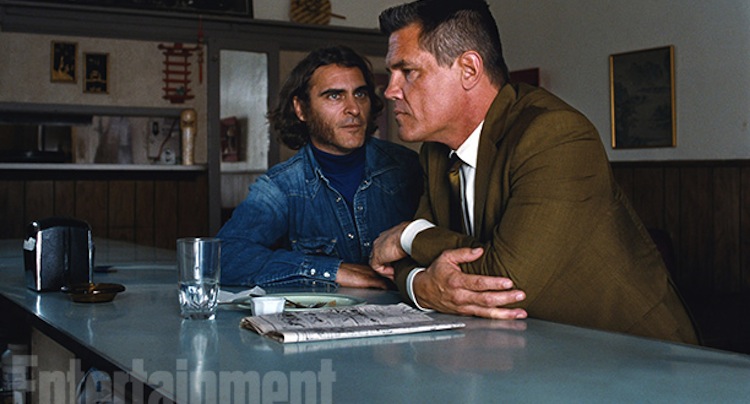 Fresh from Entertainment Weekly's Fall Movie Preview issue, here's the first official look at Joaquin Phoenix and Josh Brolin in Paul Thomas Anderson's hotly anticipated new movie Inherent Vice. In the image released on EW.com a mutton chop-clad Phoenix stares down Brolin and his buzz cut at what looks like a diner counter. Both of the actors play detectives, though everything from their outfits to their postures suggests the characters will likely be of opposing mindsets.
Inherent Vice is an adaptation of the Thomas Pynchon novel of the same name. Set in 1970s Los Angeles, Phoenix's drug-loving detective Larry "Doc" Sportello investigates his former girlfriend's disappearance. Josh Brolin plays "Bigfoot" Bjornson. Inherent Vice is set to make its debut on Saturday, October 4th as the centerpiece gala screening in the New York Film Festival. Its official limited release won't be until December 12th of this year, before a nationwide rollout in January.
First Image of Inherent Vice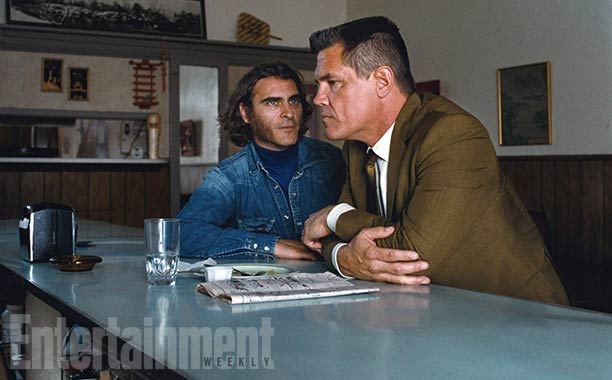 <