Movies and TV to Stream This Weekend – January 15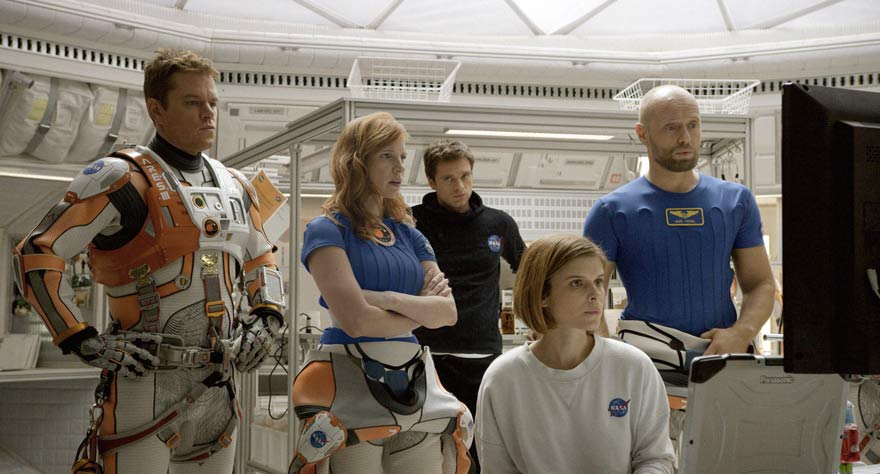 With the Oscar nominations now upon us (see the complete list of nominees), the countdown to see all the nominees is officially on! While most of the Best Picture and big awards contenders are still in theaters or only available on DVD, you can stream many of the potential winners. If you don't mind paying a few bucks, you can see The Martian, Mad Max: Fury Road, Straight Outta Compton, Sicario, Amy, Cartel Land, The Look of Silence, Racing Extinction, Inside Out, and The Hunting Ground on various Video On-Demand services.
Here are the Oscar nominees you can watch right now on their noted streaming services:
The 100-Year-Old Man Who Climbed Out the Window and Disappeared (Makeup and Hairstyling) – Amazon Prime
Ex Machina (Original Screenplay, Visual Effects) – Amazon Prime
Fifty Shades of Grey (Original Song) – HBO Now
What Happened, Miss Simone? (Documentary) – Netflix
Winter on Fire (Documentary) – Netflix
World of Tomorrow (Animated Short) – Netflix
Youth (Original Song) – Hulu Plus
Or if you are boycotting the Oscars for any one of a million reasons, here are other some other selections new to streaming this weekend for you to check out:
Netflix
Meet the Patels (Geeta Patel & Ravi Patel, 2014)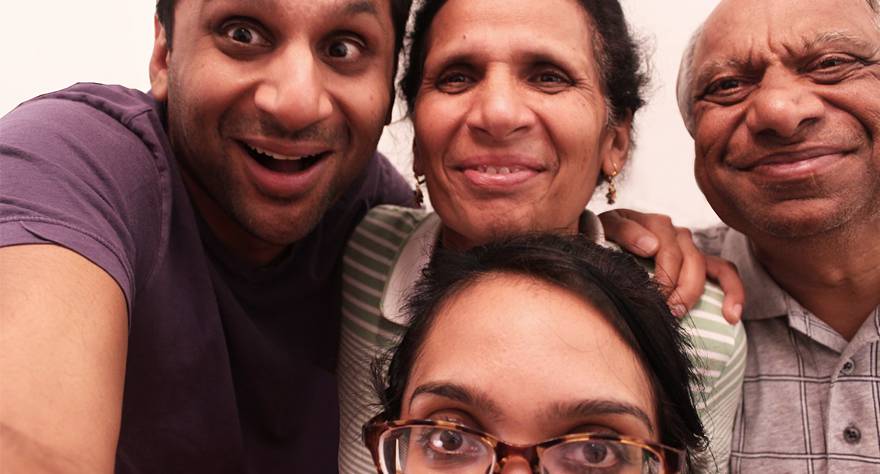 You've probably seen Ravi Patel in a number of movies and television—he's had notable roles in Transformers, Master of None, Grandfathered and small guest starring roles in many others. In Meet the Patels the actor jumps behind the camera while also being profiled in this documentary about cultural relationships in the technology age. The doc humorously explores Patel's family and their quest to find him a bride, using both traditional Indian customs and more updated means. The film is lighthearted and funny, but also provides a great look into our cultural differences and the difficulty in finding a successful relationship. We listed it as one of the best documentaries of the year, and you can now stream it on Netflix.
Other titles new to Netflix this week:
In the Basement (Ulrich Seidl, 2014)
The Ladykillers (Joel & Ethan Coen, 2004)
Occupied (Series, Season 1)
The Overnight (Patrick Brice, 2015)
Parks and Recreation (Series, Season 7)
Fandor
House (Nobuhiko Ôbayashi, 1977)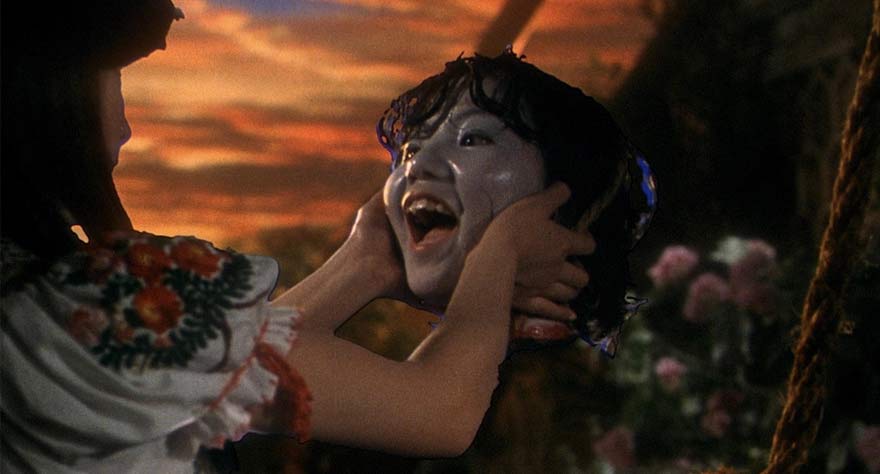 For something on the crazier side of cinema, Ôbayashi's House (not to be confused with the 80's American horror franchise) is one of the great haunted house films ever. Seven girls on a summer trip visit the title house, only to be killed and consumed in a number of increasingly bizarre ways—as only the Japanese could conceive. A balance of the creepy, crazy and campy, House has become a cult classic. The film is presented on Fandor as part of their "Criterion Picks" section, this week taking a look at some of the finest felines in the cinema—and, oh yes, is that true for House. Other selections include The Spirit of the Beehive, Kuronenko and Grey Gardens. You can check out these Criterion Picks until January 24.
Other titles new to Fandor this week:
L'Atalante (Jean Vigo, 1934)
Barbara (Christian Petzold, 2012)
Meshes of the Afternoon (Maya Deren & Alexander Hammid, 1943)
Red Hollywood (Thom Andersen & Noel Burch, 1996)
Sans soleil (Chris Marker, 1983)
MUBI
The Pervert's Guide to Ideology (Sophie Fiennes, 2012)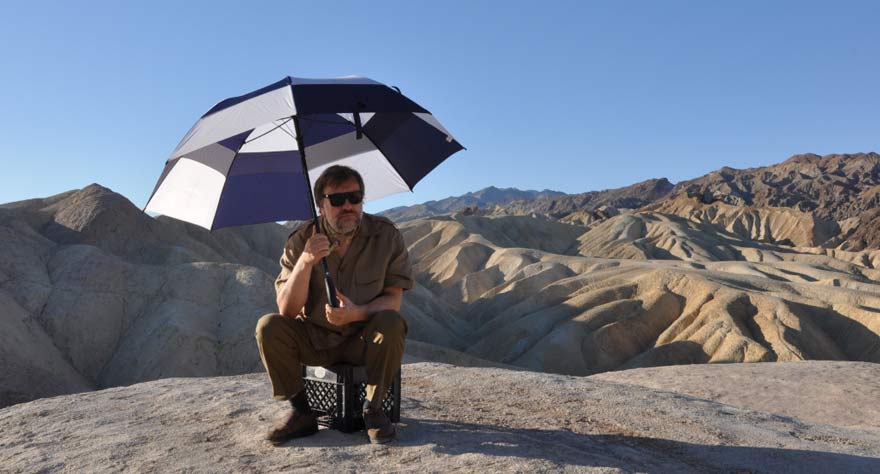 Following Sophie Fiennes' (sister of Joseph and Ralph) The Pervert's Guide to Cinema comes another intellectual look at films which explores how we think and act. The documentary is presented by ultra-serious Slovene philosopher Slavoj Žižek, who dissects a number of popular film clips. The Pervert's Guide to Ideology is a serious film for serious film fans, but isn't always as dry as you would expect, mostly due to Fiennes' direction and often her placement of Žižek. Those who enjoy Thom Andersen's visual essays on cinema should certainly check this one out. Among the films discussed in the doc are Triumph of the Will, Full Metal Jacket, A Clockwork Orange, Jaws, and Titanic. You can watch the film on MUBI until February 10.
Other titles new to MUBI this week:
Hawaii, Oslo (Erik Poppe, 2004)
In a Glass Cage (gustí Villaronga, 1986)
Little Big Soldier (Sheng Ding, 2010)
Madeinusa (Claudia Llosa, 2006)
Psychohydrography (Peter Bo Rappmund, 2010)
Video On-Demand
The Martian (Ridley Scott, 2015)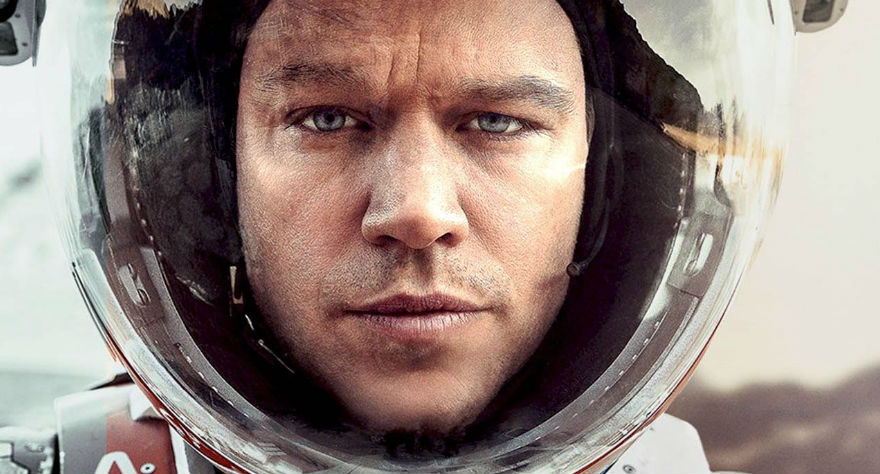 One of the many big winners on Oscar nominations day, The Martian, received nominations in Best Picture, Best Actor (Matt Damon), Best Adapted Screenplay, Production Design, Sound Mixing, Sound Editing, and Visual Effects. While it might not be a favorite in any of those given categories, the number of nominations (third most behind The Revenant and Mad Max: Fury Road) shows it to be one of the year's best. And it's not just Oscar love as the film won Best Film and Best Actor in the Musical/Comedy cattery at last week's Golden Globes ceremony. Ridley Scott's critical comeback is a massive, powerful epic about the power of science and the human spirit. If you didn't catch The Martian in theaters, now is as good a time as any with it hitting VOD concurrent to its DVD and Blu-ray release.
Other titles new to VOD this week:
Hotel Transylvania 2 (Genndy Tartakovsky, 2015)
Irrational Man (Woody Allen, 2015)
Love & Mercy (Bill Pohlad, 2014)
Moonwalkers (Antoine Bardou-Jacquet, 2015)
Sinister 2 (Ciarán Foy, 2015)