Movies and TV to Stream This Weekend – December 11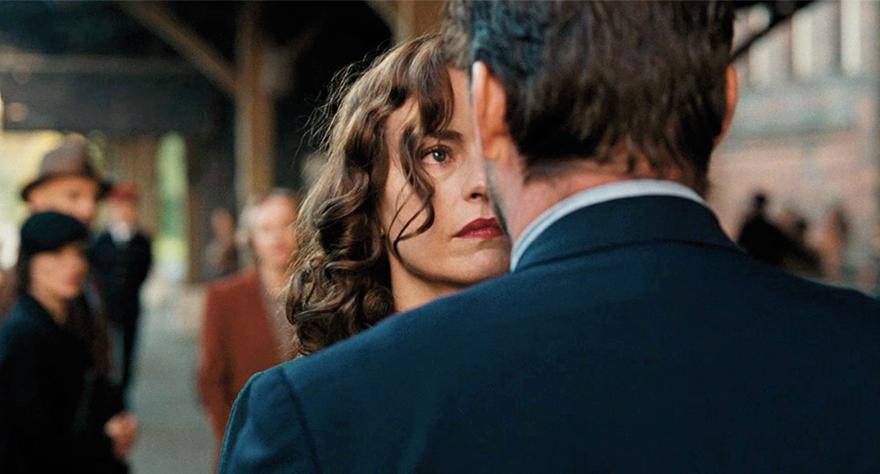 As we are often reminded, there are so many great streaming services out there which cater to a variety of different interests. One particular site that hasn't been mentioned in this weekend streaming series is SundanceNow Doc Club, which offers hundred of documentaries, including exclusives and hard-to-see films. One of the best attractions to their site are the collections they offer, including picks from guest curators like Anthony Bourdain, Dan Savage and Susan Sarandon, to collections by theme ("Black Lives on Film," "Artists at Work") and spotlights on documentary legends. This week features prolific documentary filmmaker Alex Gibney, who picked 12 of his personal favorites. The collection includes recent Oscar-nominated 5 Broken Cameras, Wim Wenders's dance doc Pina, classic European art doc The Sorrow and the Pity, Talking Heads concert film Stop Making Sense, Errol Morris's seminal crime doc The Thin Blue Line, and more. If you are crazy about documentaries or want to broaden your film watching horizons, you should sign up for a free trial at SundanceNow Doc Club now. For other documentary (and non-documentary) picks fresh on streaming services this week, check out the recommendations below.
Netflix
Phoenix (Christian Petzold, 2014)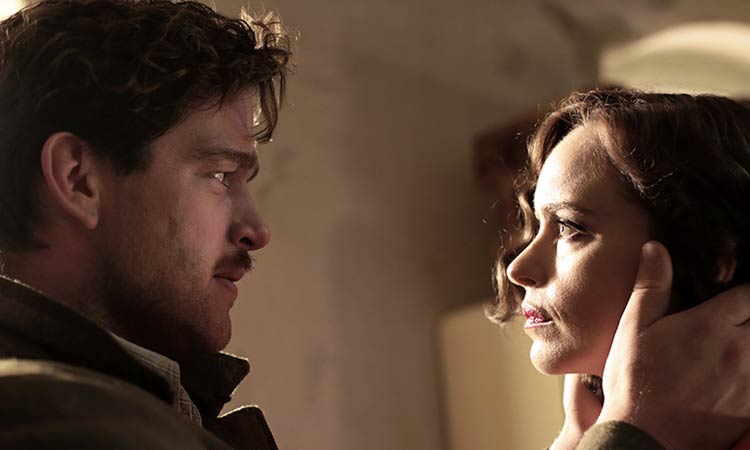 You are likely to see Christian Petzold's German drama Phoenix pop up at Way Too Indie a few times over the next few weeks, as it is one of our favorite films of the year. Nina Hoss turns in a phenomenal performance as a Holocaust survivor who undergoes major facial reconstructive surgery and returns home unrecognizable. She finds her husband, a sleazy night club musician, who uses her as a stand-in for his (thought to be dead) wife as a scheme to collect on her inheritance. Phoenix is riveting, expertly acted and directed, with one of the best endings of the year. The taught and tense dramatic thriller is also a unique post-WWII Holocaust story, which is refreshing for the stuffed genre. To get all the hype coming from awards season, you can now check out Phoenix on Netflix.
Other titles new to Netflix this week:
Dinosaur 13 (Todd Douglas Miller, 2014)
The Kindergarten Teacher (Nadav Lapid, 2014)
Phineas and Ferb (series, Season 4)
The Ridiculous 6 (Frank Coraci, 2015)
Xenia (Panos H. Koutras, 2014)
Fandor
Almost There (Dan Rybicky & Aaron Wickenden, 2014)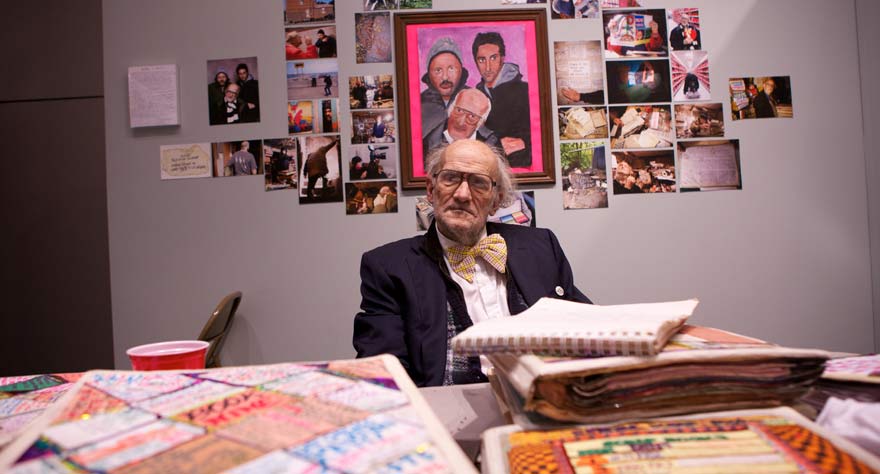 You may remember a few weeks back when the weekend streaming feature included a story about a partnership between Fandor and documentary production stalwart Kartemquin Films. Among the fruits of that deal is Kartemquin's most recent film, the unusual artist profile doc Almost There. In the film, filmmakers Rybicky and Wickenden befriend a lonely elderly man named Peter Anton, who happens to be a prolific, but completely undiscovered underground artist. For years, Anton has painted hundreds of photographs (many of which are self-portraits) and assembled these remarkable scrapbooks from his life history. As Anton lives in a decrepit house with little support, the filmmakers intercede in his life—but ultimately discover a secret that dynamically changes their relationship. Almost There begins as a rather standard, breezy artist bio-doc before changing into a very complicated and sad story.
Other titles new to Fandor this week:
The Element of Crime (Lars von Trier, 1984)
Fifi Howls from Happiness (Mitra Farahani, 2013)
The Forbidden Room (Guy Maddin, 2015)
Stinking Heaven (Nathan Silver, 2015)
The Vanishing (George Sluzier, 1988)
MUBI
War Work (Michael Nyman, 2015)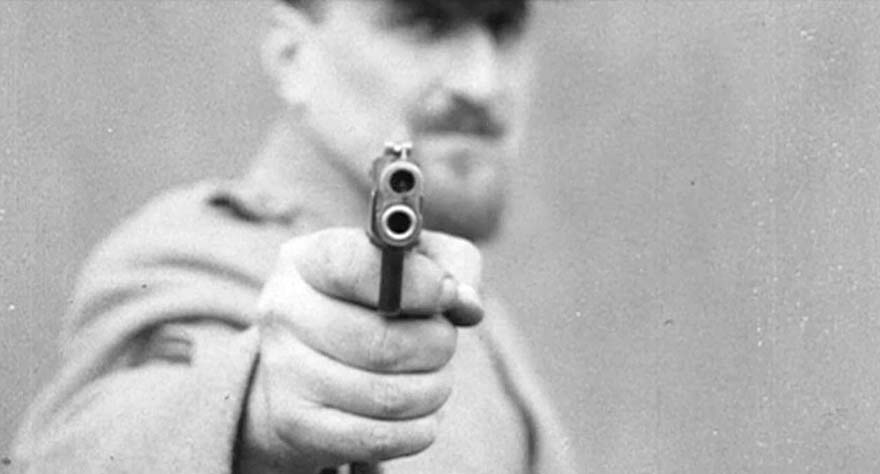 Not long after releasing Paul Thomas Anderson's music documentary Junun, MUBI has come back with their next streaming exclusive, though this one has decidedly less fanfare. Directed by composer Michael Nyman, War Work is a 65-minute avant-garde film that edits silent-era archive footage together with classical music. Though it doesn't have much of a specific through-line, the film (as the title suggests) is mostly a montage of different individuals' work during wartime—from plane makers to doll makers. War Work isn't an educational or historical document, however, as the scope of footage used and Nyman's editing give the piece a poetic and sometimes brutal point-of-view. The footage is coupled with eight pieces of music, which was played as live accompaniment for the film at a series of events in 2014. War Work won't be for everyone, but its exclusive push from MUBI highlights the streaming service's intent to bring a wide variety of films that you can't see anywhere else, no matter how esoteric. If you want to see War Work, you have until January 10.
Other titles new to MUBI this week:
Abuse of Weakness (Catherine Breillat, 2013)
Le Joli Mai (Chris Marker & Pierre Lhomme, 1963)
Steamboat Bill Jr. (Buster Keaton & Charles Reisner, 1928)
The Strange Case of Angelica (Manoel de Oliveira, 2010)
Ten (Abbas Kiarostami, 2002)
Video On-Demand
Ant-Man (Peyton Reed, 2015)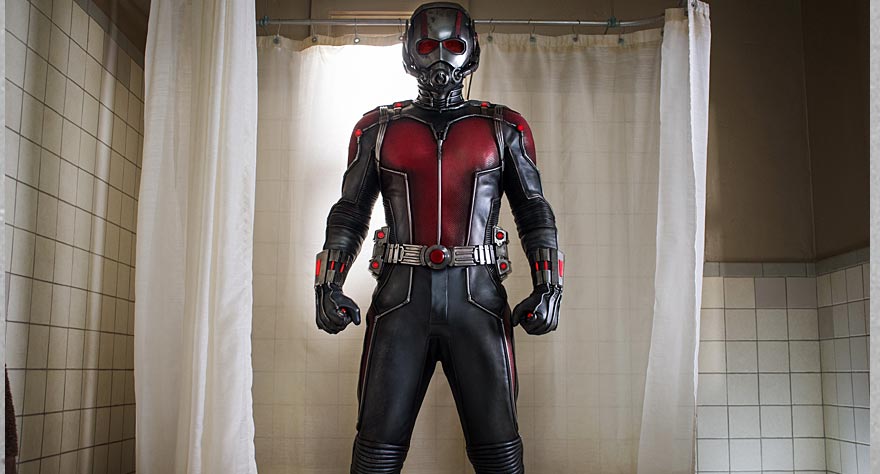 Of the two Marvel Studios films released this year, there is no doubt that Ant-Man had fewer expectations. It may also have been the more wholly satisfying film. In the film, ex-con Scott Lang (Paul Rudd) is hired by scientist Dr. Hank Pym (Michael Douglas) to steal a prototype suit that allows its wearer to shink to the size of an ant while increasing strength. With a story and screenplay that passed through the hands of Edgar Wright, Joe Cornish, Adam McKay and Paul Rudd, Ant-Man has a wonderful comedic voice and fun heist plot—director controversy be damned. Peyton Reed may not be the beloved cult figure, but he is an accomplished comedy director, and he brings a personal style to the smaller-scale superhero epic. Audience response and ticket sales were good enough for Marvel to announce an originally unplanned sequel and more Ant-Man ties within the Marvel Cinematic Universe.
Other titles new to VOD this week:
Dixieland (Hank Bedford, 2015)
One Eyed Girl (Nick Matthews, 2014)
Pawn Sacrifice (Edward Zwick, 2014)
Scouts Guide to the Zombie Apocalypse (Christopher Landon, 2015)
The Transporter Refueled (Camille Delamarre, 2015)