NYFF 2015: Junun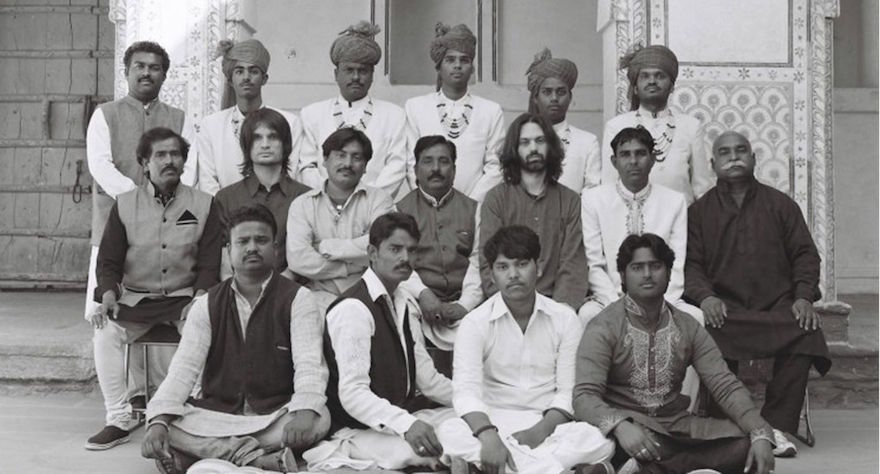 Paul Thomas Anderson's spellbinding music documentary Junun takes viewers on a musical expedition through Jodhpur, India. Following the month-long musical partnership between Radiohead guitarist Jonny Greenwood (composer of film scores for Anderson's films since There Will Be Blood) and Israeli composer Shye Ben Tzur, who lives in India and records with the group Rajasthan Express, Junun is a fly on the wall look at the recording of their forthcoming album of the same name (set for release on November 13th). Forgoing explanatory talking heads, the documentary encapsulates the experience of witnessing these songs as they are developed. Running at a slight 54 minutes, about the length of the album itself, Anderson's debut documentary is also the filmmaker's first time shooting a film digitally.
The director toys with the camera during takes, adjusting focus or repositioning himself. He even implements a drone camera for some stunning shots of the Indian landscape that surrounds Mehrangarh Fort, the intricately designed building in which the group records their album. The moments where the camera veers across the room too quickly, or a pigeon's coo is picked up by the microphone before the bird gets shooed away, help establish the documentary's immersive quality. Much of the movie is beautifully photographed, Anderson panning from one emotive performance to the next. Junun's opening shot is a cleverly designed, slow 360-spin around the room that lands on specific musicians as they join in on the song. Implementing the touch of a veteran music video director, Anderson creates some magnificent sequences that swell in time with the building tunes.
The real reason to see the documentary is the distinctive, eclectic sound produced by Greenwood, Tzur and The Rajasthan Express. Junun relegates both Greenwood and Tzur to the background in most scenes, though their presence in helping to shape the project is clear—Anderson himself appears just as briefly for a group photo and during the end credits. Instead, the documentary highlights the extremely talented musicians of Rajasthan Express. In particular Aamir Bhiyani's spastic trumpet lines—the stirring burst of notes from his instrument. Junun captures the collaborative spirit of skilled musicians, chronicling the recording of this team's fascinating sound in an enjoyable, concise documentary.