Movies and TV to Stream This Weekend – April 8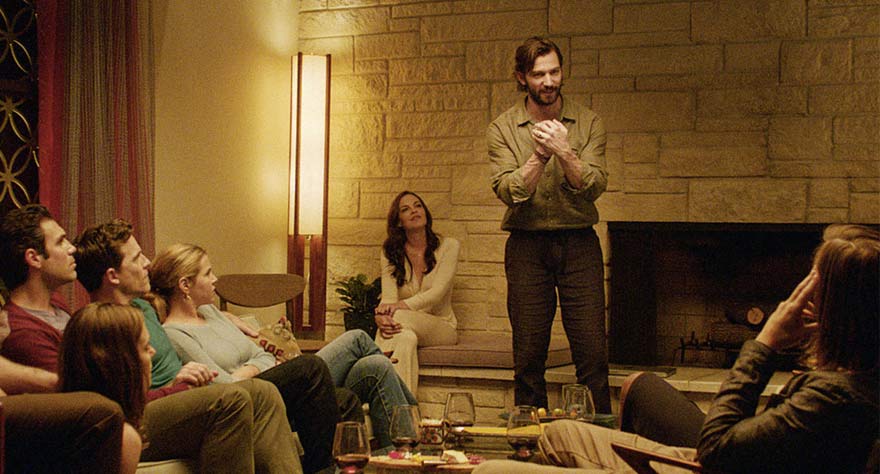 Years ago, Netflix bolstered their movie library with premium network Starz, which brought many binge-able movies and the excellent series Party Down, among others, to the ever-growing streaming service. Since the partnership between Netlfix and Starz—often considered the afterthought to HBO and Showtime—has ended, Starz has really carved out a niche for itself with original programming with Ash vs. Evil Dead, Outlander, Black Sails, and the upcoming Soderbergh produced The Girlfriend Experience. With this catalog (plus all the mainstream movies that come through), Starz has now launched their own on-demand streaming service.
For $8.99/month you can have access to their programming through an Android or iOS app or on the web. This is another a la carte platform that has increased the palatability of cutting the cable cord and picking out the specific entertainment you want. For all the movies and television new to streaming this week, check out the recommendations from the best streaming services below:
Netflix
Hush (Mike Flanagan, 2016)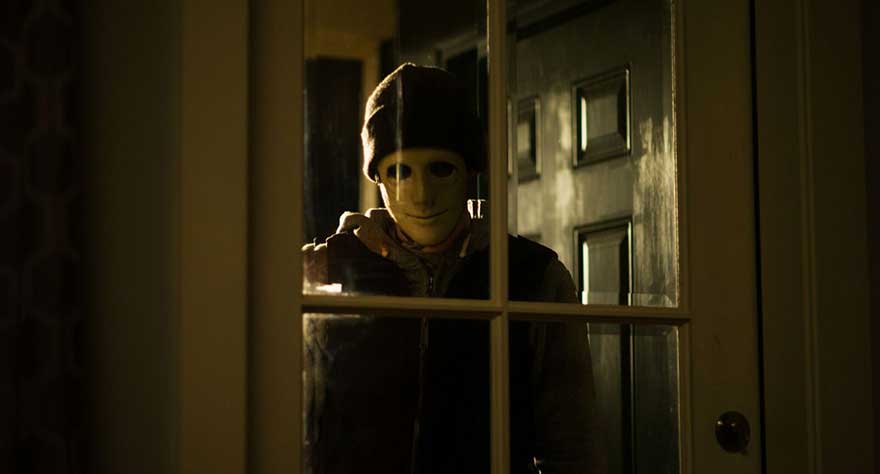 A deaf-mute author (Kate Siegel) works away on her new novel in her secluded home when an uninvited guest with a crossbow shows up looking to make her his next victim. That's all the set-up you'll need to watch Mike Flanagan's Hush, the latest film by the director of the underrated Absentia and Oculus (check out our interview with Flanagan and Seigel). Because of the protagonist's inability to speak or hear, Hush keeps dialogue to an absolute minimum, meaning the majority of its slim, 82-minute runtime is dedicated to keeping the blood pumping as Siegel's character tries to survive the night. Fans of home invasion thrillers like The Strangers will find plenty to like in Hush, and it should serve as a perfect viewing option on Netflix for anyone wanting to get a good scare this weekend. [C.J.]
Other titles new to Netflix this week:
American Odyssey (Series, Season 1)
The Beauty Inside (Baek Jong-Yeol, 2015)
God's Pocket (John Slattery, 2014)
The Hallow (Corin Hardy, 2015)
Of Men and War (Laurent Bécue-Renard, 2014)
Fandor
Jules and Jim (François Truffaut, 1962)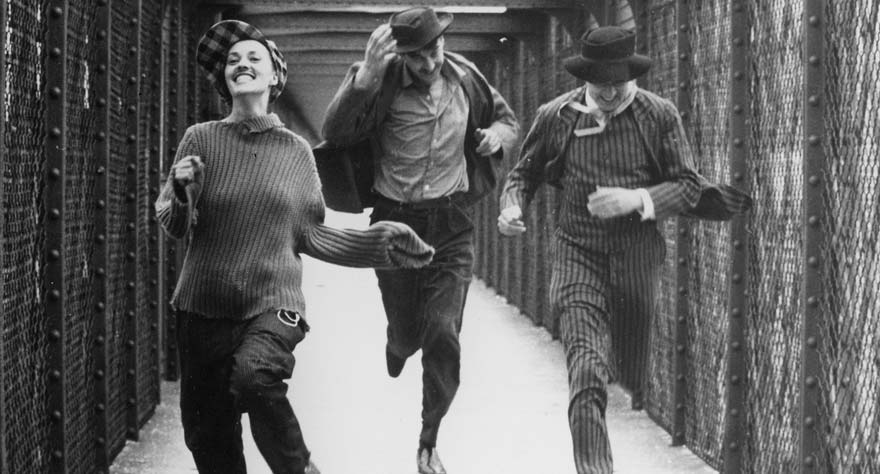 In this week's "Criterion Picks," Fandor once again takes a look at doomed love with some great classic and international films. Among them is Truffaut's brilliant dramatic screwball comedy Jules and Jim, featuring a love triangle of sorts. The film stars the effervescent Jeanne Moreau as Catherine, an unobtainable, impulsive woman and her long relationship with the title pair. For Truffaut, this is perhaps his most signature film in the French New Wave—a wild and unpredictable film, delightful all the way. The other Criterion Picks in the series include Black Orpheus, Senso, Children of Paradise, Summer Interlude, and more—all are available until April 17. Also included on Fandor this week is a new Spotlight, full of classic Italian cult films like Killer Cop, Zombie, Black Sunday, and The Bird with the Crystal Plumage.
Other titles new to Fandor this week:
The Animal Project (Ingrid Veninger, 2013)
Landscape with the Fall of Icarus (Chris Sullivan, 1994)
Modra (Ingrid Veninger, 2010)
mother mortar, father pestle (Gibbs Chapman, 2013)
Umbrellas of Cherbourg (Jacques Demy, 1964)
MUBI
Mr. X, a Vision of Leos Carax (Tessa Louise-Salomé, 2014)
MUBI is offering a Leos Carax double-feature this week with his international breakout Mauvais Sang coupled with artistic profile doc Mr. X. With interviews with the filmmaker and unseen footage from his life and films from his debut through Holy Motors, the documentary is a nice retrospective on an important world auteur whose run definitely doesn't seem over—it is unusual to see a retrospective like this before a filmmaker has passed or hung it up, but this feels more than complete enough. A fantastic look into the mind of an enigmatic filmmaker with plenty of footage from his films, Mr. X is a nice primer on Carax with enough unique insight for his fanatics. You can check out this vision of Leos Carax on MUBI until May 3.
Other titles new to MUBI this week:
Ballad of the Little Soldier (Werner Herzog & Denis Reichle, 1984)
Help Me Eros (Lee Kang-Sheng, 2007)
Mauvais Sang (Leos Carax, 1986)
White Nights on the Pier (Paul Vecchiali, 2014)
A Young Poet (Damien Manivel, 2014)
iTunes & Video On-Demand
The Invitation (Karyn Kusama, 2015)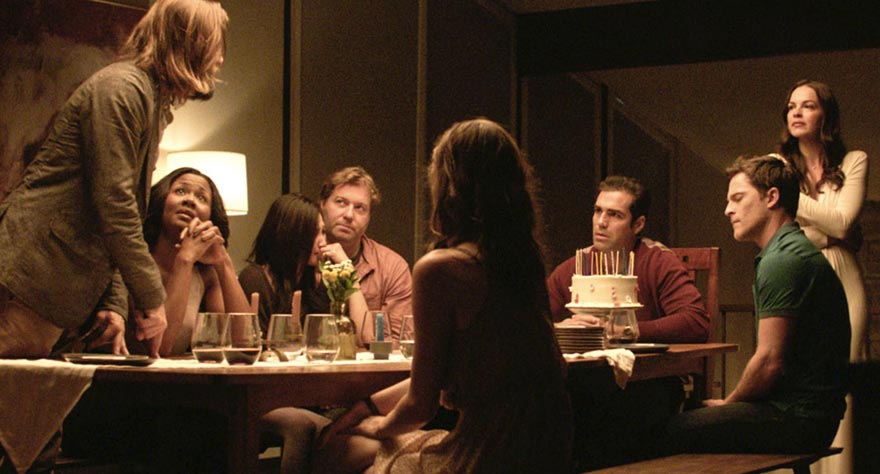 Available for rent at the same time as its limited theatrical release, The Invitation is a horror-thriller from the director of Girlfight and Jennifer's Body. The film has received strong reviews on the festival circuit and premiere at South by Southwest 2015 for its slow-burn tension and clever plot. Slowly unfolding over the course of a dinner party, The Invitation involves a man reconnecting with his ex-wife and her new life after she went missing following a tragic event. While this may be a pretty standard mystery or thriller plot set-up, The Invitation is an intense and visceral film from start to finish. One of our favorite horror films we saw in 2015, you should check out The Invitation in theaters or on-demand this weekend.
Other titles new to VOD this week:
Boost (Nathan Gabaeff, 2015)
Ip Man 3 (Wilson Yip, 2015)
Joy (David O. Russell, 2015)
The Masked Saint (Warren P. Sonoda, 2016)
Mr. Right (Paco Cabezas, 2015)
Silicon Valley Season 2