Movies and TV to Stream This Weekend – February 12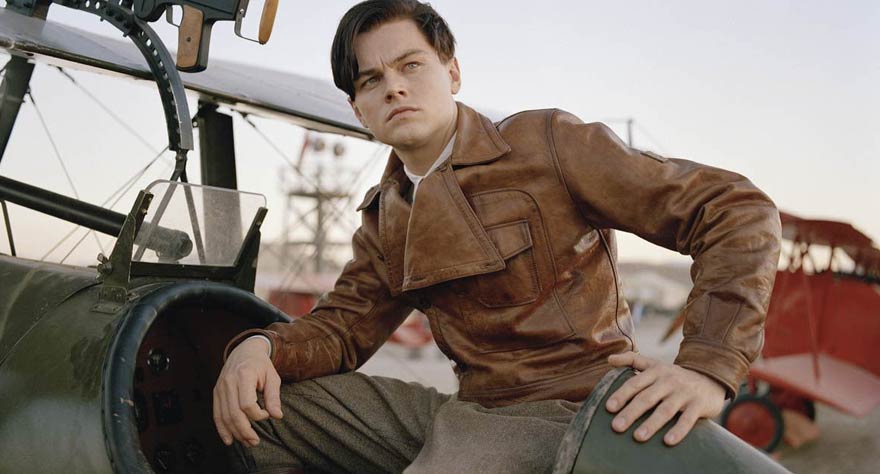 Can we all agree that as far as holidays go, Valentine's Day is pretty bogus? The day is designed to sell candy and cards and set up unhealthy expectations for the single folks, making it more cynical than romantic. Luckily, Netflix offers a variety of films and television series catered to both the romantic and the cynical. If you are lucky enough to share the evening with a special someone, Pride & Prejudice (Joe Wright, 2005), Beginners (Mike Mills, 2010), Amelie (Jean-Pierre Jeunet, 2001), and Notting Hill (Roger Michell, 1999) are great options to snuggle up over. For those a little more jaded by romantic experiences, harder edge, love stories like Blue Is the Warmest Color (Abdellatif Kechiche, 2013), Laurence Anyways (Xavier Dolan, 2012), The One I Love (Charlie McDowell, 2014), and Love (Gaspar Noé, 2015) are also available on the streaming service. So, no matter your feelings on Valentine's Day, there are plenty of visions of love on film for you to see this weekend. And for other new films and television new to streaming this week, check out the recommendations below:
Netflix
Dope (Rick Famuyiwa, 2015)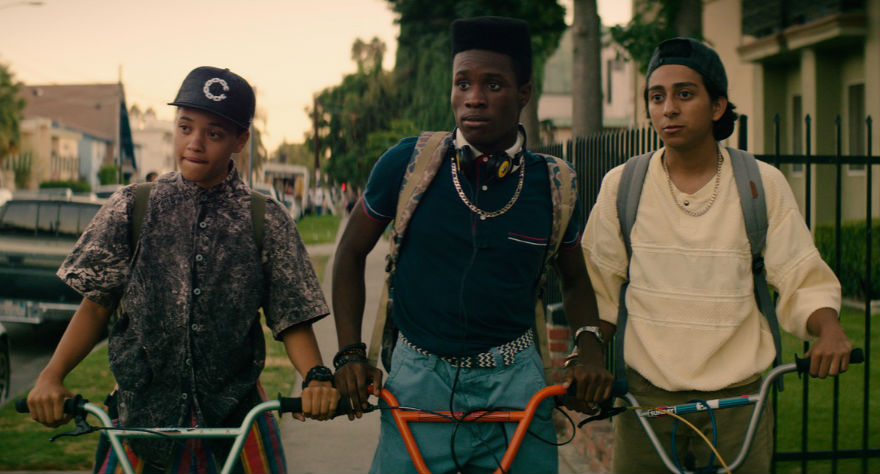 Somewhat lost in the shuffle of diverse film offerings from 2015 (despite being a huge hit during the festival circuit), Dope is a fast-paced and endearing throw-back to the early 90s hip-hop culture. In the film, a group of three inner-city high school friends get wrapped up in the drug trade while facing pressures brought on by their identity, community and social expectations. Shameik Moore (who will soon star in the Baz Luhrmann Netflix series The Get Down) gives a great breakthrough performance as Malcolm, a nerdy but charming kid at the center of the story. Director Rick Famuyiwa (The Wood, Our Family Wedding) brings a passionate, clear voice to the film that will continue to resonate as issues related to race and identity become more and more complicated. You can check out our full review of this "Must See Indie".
Other titles new to Netflix this week:
Bates Motel (Series, Season 3)
Black Souls (Francesco Munzi, 2014)
Brotherly Love (Jamal Hill, 2015)
The Girl in the Book (Marya Cohn, 2015)
The Railway Man (Jonathan Teplitzky, 2013)
Fandor
The Harder They Come (Perry Henzell, 1972)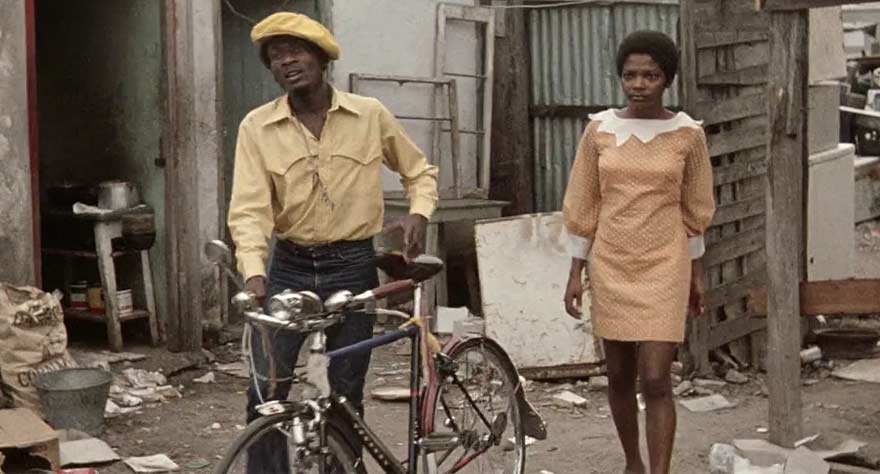 Seminal reggae musical The Harder They Come has long been difficult to see—it isn't available on any streaming service and would show up in the "Saved" section of your Netflix DVD queue. The film stars Jimmy Cliff as Ivanhoe Martin, a struggling musician in Kingston who gets wrapped up in drugs and crime. Heralded for its soundtrack, which placed on Rolling Stone magazine's Top Albums of All-Time list, the music largely opened up reggae and Caribbean music to world-wide audiences, paving the way for figures like Bob Marley to reach prominence. Also new to Fandor this week are its "Criterion Picks", featuring great French romances of forbidden love, just in time for Valentine's day.
Other titles new to Fandor this week:
The Cult of JT LeRoy (Marjorie Sturm, 2014)
The Earrings of Madame de… (Max Ophuls, 1953)
L'inhumaine (Marcel L'Herbier, 1924)
The Lovers (Louis Malle, 1958)
The Soft Skin (François Truffaut, 1964)
MUBI
The Aviator (Martin Scorsese, 2004)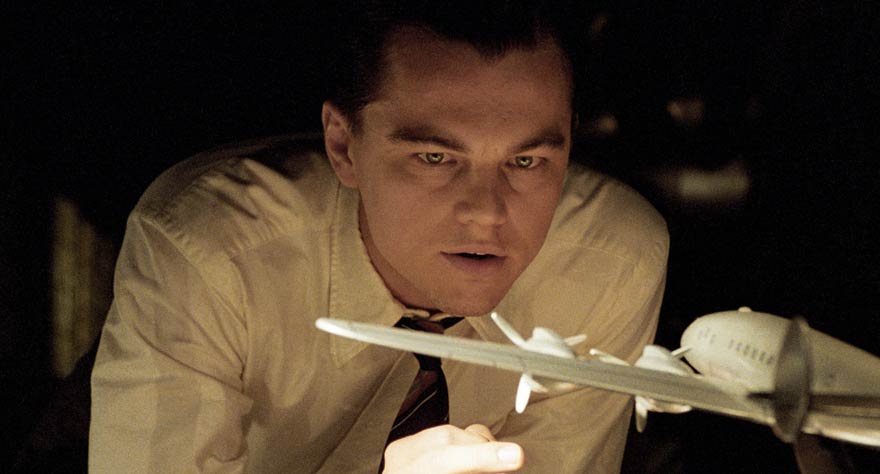 With Leonardo DiCaprio the odds-on favorite to win his first Academy Award this year, it's a good time to revisit one of his highest profile roles (for which he lost out on the statue to Jamie Foxx in Ray—not sure how that would play out if they ran that race again). DiCaprio's portrayal of the reclusive billionaire Howard Hughes is a sprawling epic, nearly three hours long, spanning more than 20 years. Overall, The Aviator won 5 Oscars, including for Cinematography and Editing, as well as Cate Blanchett's supporting role as famed Hollywood actress Katharine Hepburn. You can check out Scorsese's wonderful biopic on MUBI until March 12.
Other titles new to MUBI this week:
The Draughtsman's Contract (Peter Greenaway, 1982)
The Girl on the Train (André Téchiné, 2009)
Ne Change Rein (Pedro Costa, 2005)
Sweetgrass (Ilisa Barbash & Lucien Castaing-Taylor, 2009)
Who's Camus Anyway (Mitsuo Yanagimachi, 2005)
iTunes and Video On-Demand
The Peanuts Movie (Steve Martino, 2015)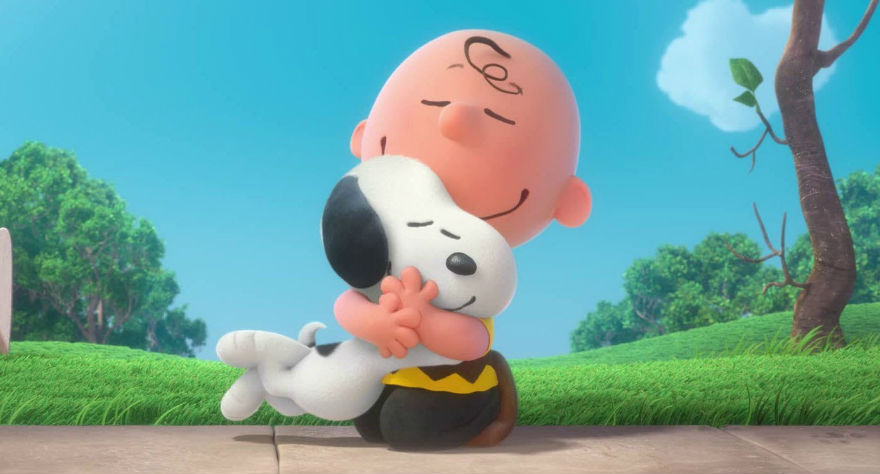 One of the great animated entertainments to come out this year was The Peanuts Movie, a nostalgic updating of the beloved classic comic strip. Charlie Brown, Snoopy, Lucy and the rest of the gang are featured in an original story with plenty of reverence to its source material and through stunning computer-generated animation. The film tells two companion stories: one featuring the Little Red-Haired Girl who moves into the neighborhood, immediately capturing the attention of the lovable worrier Charlie Brown, and a fantastical side story with Snoopy and his sworn enemy the Red Barron. The Peanuts Movie is now available to rent or own on iTunes and other VOD platforms.
Other titles new to VOD this week:
99 Homes (Ramin Bahrani, 2014)
Freaks of Nature (Robbie Pickering, 2015)
Grandma (Paul Weitz, 2015)
The Leftovers (Series, Season 2)
The Night Before (Jonathan Levine, 2015)