Middle Of Nowhere New Movie Poster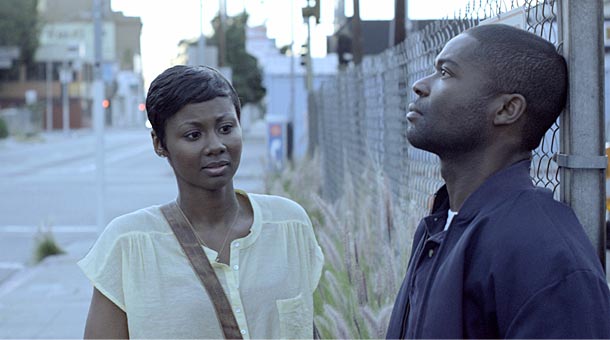 Yesterday the Sundance Film Festival winner for Best Director, Middle of Nowhere, released a new movie poster. This low budget indie film was directed by Ava DuVernay will hit the theaters in select cities on October 12th this year. Starring in Middle of Nowhere is newcomer Emayatzy Corinealdi in the lead role along with David Oyelowo (Paperboy, The Help) and Omari Hardwick (Kick-Ass, The A-Team).
Official Synopsis:
What happens when love takes you places you never thought you'd go? Winner of the Best Director Award at the 2012 Sundance Film Festival, MIDDLE OF NOWHERE chronicles a young woman caught between two worlds and two men in the search for herself. Ruby, a bright medical student, sets aside her dreams when her husband is incarcerated. This new life challenges her to the very core, and her turbulent path propels her in new, often frightening directions of self-discovery.
Click to view the full theatrical poster for Middle of Nowhere: