Manchester by the Sea (Sundance Review)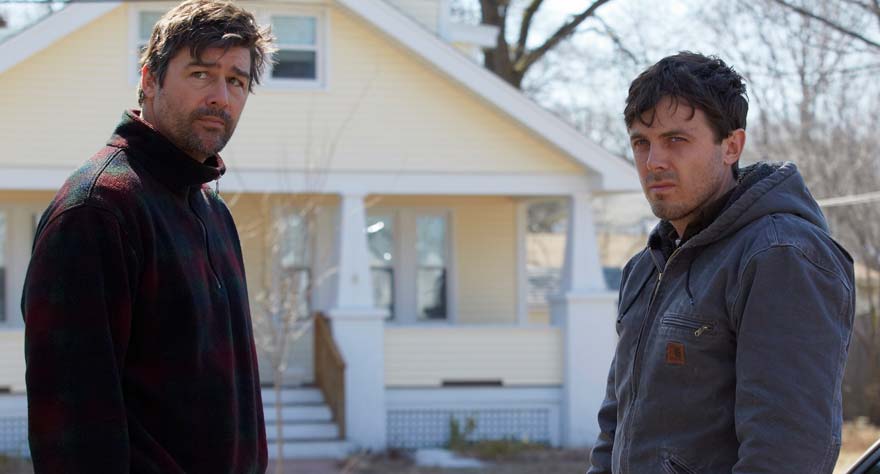 In the opening scene of Kenneth Lonergan's Manchester by the Sea, Lee (played by the underappreciated Casey Affleck) asks his nephew Patrick (Lucas Hedges) who he'd rather have with him if he got trapped on a deserted island; his father Joe (Kyle Chandler) or his uncle. He chooses his dad. This hypothetical question sounds arbitrary at first, but it becomes vital to the story as the film progresses.
Jumping ahead several years to the present, Lee lives a lonely, emotionless life as a handyman for an apartment complex. Something tragic happened to him that caused him to be this way, and everyone around town has their own rumor about him. One day he receives a phone call from the hospital informing him that his brother has passed away. Lee learns that he's now the parental guardian of his nephew, Patrick, even though it's quite obvious he's not able to handle that level of responsibility.
Through various flashbacks (sometimes it's difficult to tell the past from present since Affleck doesn't seem to age) it's divulged Lee had a wife (Michelle Williams) and three young kids. Lonergan (Margaret, You Can Count on Me) carefully fills in missing parts of the story, one fragment at a time. Manchester by the Sea primarily focuses on the relationship between Lee and Patrick as they try to cope with various tragedies.
Nearly every aspect of Manchester by the Sea is expertly crafted. Lonergan demonstrates tremendous grace in all of the heartbreaking moments, an area where some filmmakers lay it on too thick. The cinematography and editing are terrific and, aside from an oddly placed Matthew Broderick appearance, the performances are as well. There's a masterful scene late in the film between Affleck and Williams that's so powerful it may leave you in tears. Manchester by the Sea is a revelation, a story about admitting defeat and dealing with consequences.
Rating:
8.5

/10