Lollapalooza 2013 Lineup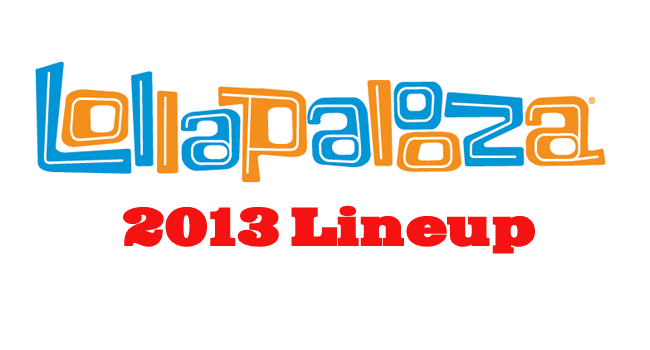 It is doubtful that the folks running Lollapalooza are pulling an extravagant April Fools day joke, joining sites such as Google and Microsoft, by announced the lineup today ahead of the previously scheduled date of April 9th. The lineup announced change was likely due to the poster that leaked online last week that actually proved to be true for once. One can only hope that in spirit of April Fools is the reason why Daft Punk is not on the list.
The headliners for the 2013 Lollapalooza music festival are; The Cure, Mumford & Sons, The Killers, Nine Inch Nails, Phoenix, The Postal Service, and Vampire Weekend. The Postal Service is continuing their come-back festival tour and this marks the first U.S. announced show for Nine Inch Nails come-back.
Stay tuned as Way Too Indie will be attending and providing coverage of this years' festival. See below for the rest of the lineup.
2013 Lollapalooza Lineup