Giveaway: Visitors Blu-ray Combo Packs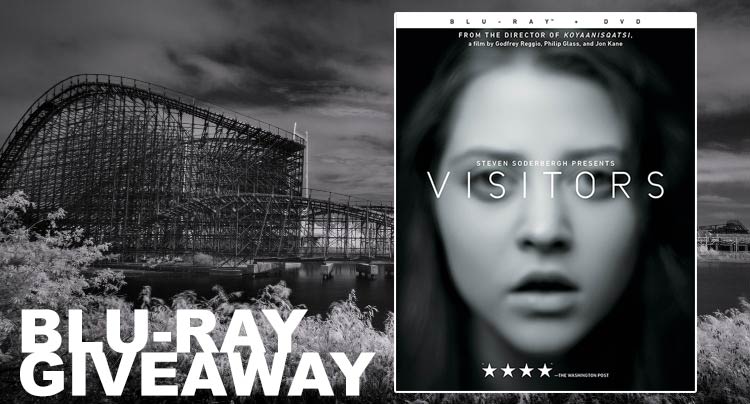 Three decades after their original collaboration for Koyaanisqatsi, filmmaker Godfrey Reggio and composer Phillip Glass create an artistic achievement with Visitors, arriving on Blu-ray combo pack, DVD and Digital HD on June 10. Steven Soderbergh presents this wordless portrait of modern life which was described as, "interpretive cinema at its most democratic and challenging," in a review by our own Bernard Boo. Cinedigm was kind enough to let us give two Blu-ray combo packs out to our readers!
How do you enter the giveaway?
You've got three chances to win:
Visitors Blu-ray Details
Behind the Scenes
Interviews with Godfrey Reggio, Philip Glass, Jon Kane, Steven Soderbergh
The Making Of VISITORS (Vice/The Creators Project)
Trailers
Price: $34.95
Street Date: June 10, 2014
Rating: NR
Running time: 87 minutes + extras
Visitors trailer