Giveaway: Tickets to 'The Prophet' for Landmark Opera Plaza in San Francisco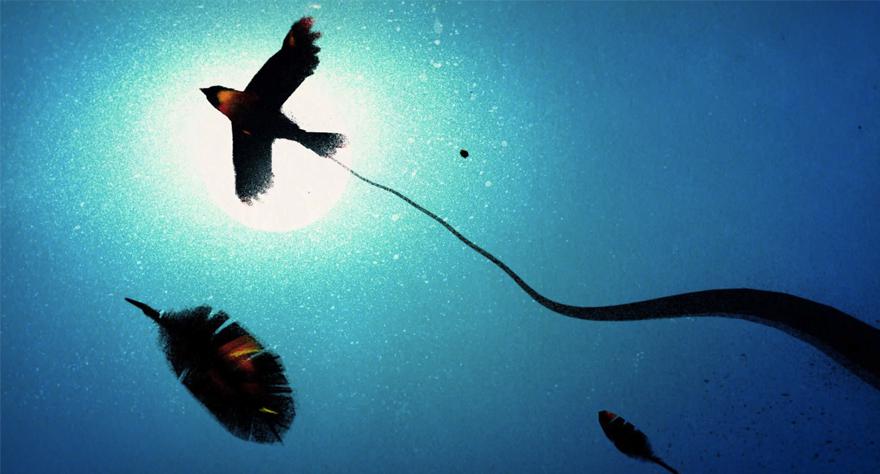 Attention Bay Area readers, we're excited to offer two Way Too Indie readers a pair of tickets to see the breathtaking animated feature The Prophet at the Landmark Opera Plaza in San Francisco.
Written and directed by Roger Allers (The Lion King), the film is based on the famous poetry volumes by Kahlil Gibran, which sold over 100 million copies in forty languages since its publication in 1923. Set in a Mediterranean seaside village, exiled artist and poet Mustafa (Liam Neeson) embarks on a journey with his housekeeper (Salma Hayek) and her free-spirited daughter (Quvenzhané Wallis) in order to evade authorities who think the truth in Mustafa's words will incite rebellion. The film played at Cannes and TIFF last year and is being distributed by one of our favorite animation distributors GKIDS, who released recent standouts Song of the Sea, The Tale of The Princess Kaguya, and Ernest & Celestine.
The Prophet opens in San Francisco on August 14th. Ticket prizes will be collected at the theater (you must show ID) at a screening time of your choice.
Two ways to win
Either enter by tweeting at us: "I'd like tickets for #TheProphetMovie from @WayTooIndie".
Or enter by subscribing to Way Too Indie's daily newsletter using the form below.
We'll pick the two (2) winners who will each win a pair of tickets (2) at random. Must live in the Bay Area and redeem using an ID at the Landmark Opera Plaza in San Francisco starting on August 14th.
Subscribe To Our Newsletter
Watch Trailer for The Prophet
The Prophet Movie Poster