Giveaway: The Purge Exclusive T-Shirt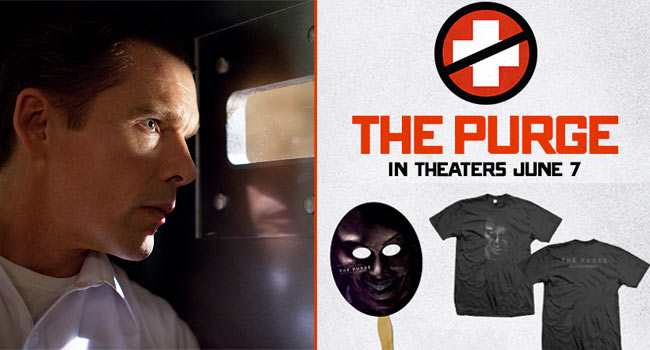 Way Too Indie will be giving away an exclusive The Purge T-Shirt to one lucky reader courtesy of Universal Pictures. The Purge stars Ethan Hawke and Lena Headey as a family whose home is invaded during a period called the Purge where all crime is deemed legal. The mission is to survive the night by all means necessary. The Purge hits theaters this Friday (June 7th).
Way Too Indie is giving away: an exclusive T-Shirt and a mask for The Purge to one (1) winner. Universal Pictures will be supplying the material.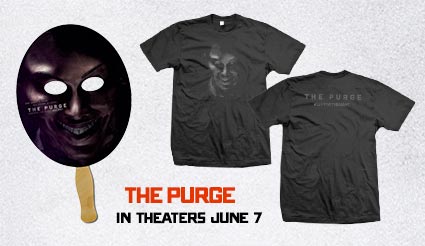 How do you enter the giveaway?
Leave a comment or Email Me your favorite Ethan Hawke film.
For additional giveaway entry Tweet at us your favorite Ethan Hawke film: @WayTooIndie #SurviveTheNight
Take The Purge quiz
Synopsis
"The Purge follows one family over the course of a single night… From sundown to sunrise, for 12 hours, all crime is legal. Four people will be tested to see how far they will go to protect themselves when the danger of the outside world invades their home."
Watch the trailer